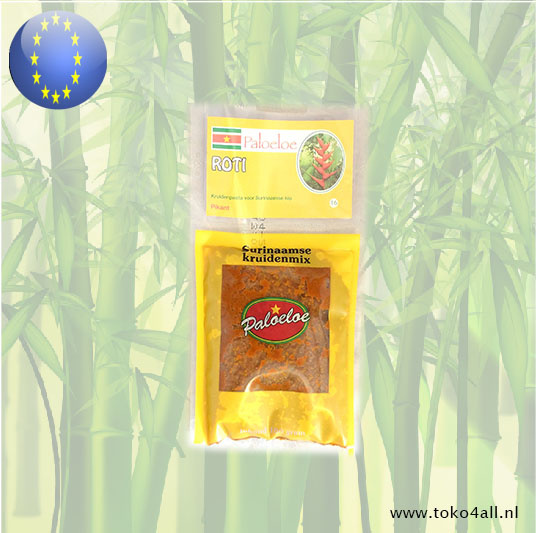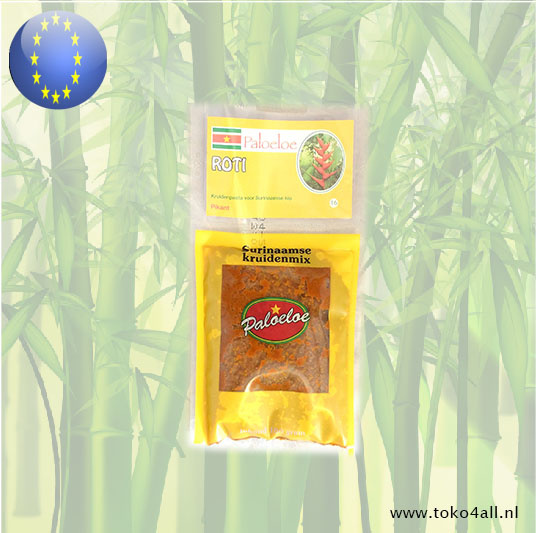 Roti spice paste 100 gr
€0,95
Roti spice paste from Paloeloe is a spice blend to make a roti chicken in an easy way
In stock (6)
(Delivery timeframe:1-3 days)
Roti spice paste
This pasta is a ready-made spice mix to make the most delicious Roti yourself. It contains the main herbs and is delicious in combination with chicken. The mix is also suitable for vegetarians. In addition to this mix, you can also buy delicious roti sheets. You then easily have a delicious roti dish on the table.
Necessities:
500 gr chicken thighs or chicken fillet
200 ml of water
Preparation method:
Cut the chicken into equal pieces
Fry the chicken in 3 tablespoons oil until crispy
Take the chicken out of the pan
Fry the spice paste in the remaining oil
Add the chicken to the spice paste with 200 ml of water 
Let it cook for about 20 to 30 minutes
Optionally add extra water, salt or pepper to taste
Add long beans and potato pieces to the recipe
Ingredients:
Water, onion, tomato puree, curry powder, chili powder, black pepper, salt, molasses, habanero pepper, coriander, flavoring, cumin, sugar, food acid E260, E270, E330, preservative E211, soybeans, wheat flour, natural flavor.
Also know as: Roti chicken Masala paste
Country of origin: Europe
Brand: Paloeloe
Code:8710161539166
Content: 100 gr