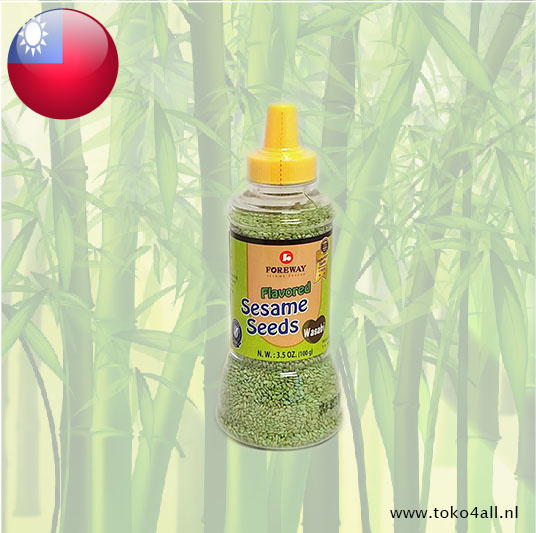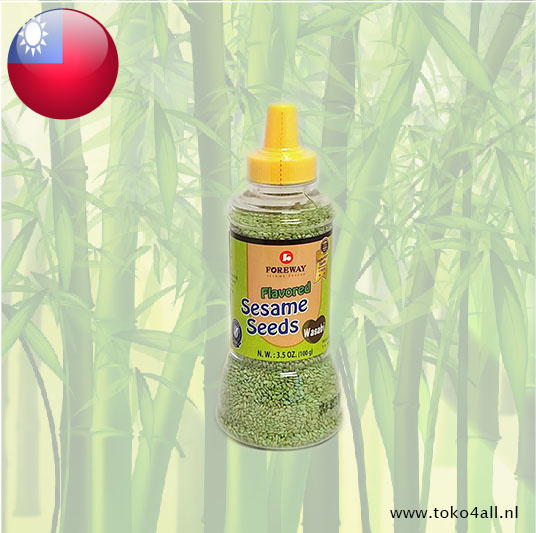 Sesame seeds with Wasabi flavor 100 gr
€3,30
Foreway sesame seeds are excellent quality sesame seeds with wasabi flavor that should not be missing in the kitchen.
In stock (9)
(Delivery timeframe:1-3 days)
Sesame seeds with Wasabi flavor
Sesame seeds are very small seeds from the small pods from the African plant Sesamum Indicum. These seeds are released as soon as the pods are ripe. The pods then burst open. There are white and black sesame seeds. In addition to these standard seeds, there are now also sesame seeds with a flavor on the market such as sesame with peach flavor, sesame with wasabi flavor. The sesame seeds are often used in combination with sushi, but sesame is also very tasty with smoked salmon or fried fish. Incidentally, sesame can of course also be used traditionally for bread or pastry. It is best to toast the sesame seeds in a dry frying pan before use.
Ingredients:
White sesame seeds, mirin (rice, sugar, salt), salt, wasabi flavoring (maltodextrin, binder E1450, stabilizer E471), sugar, colorings E102, E133.
Also know as: Sesam zaadjes met Wasabi smaak
Country of origin: Taiwan
Brand: Foreway
Code: 640700003019
Content: 100 gr (3.5 Oz)