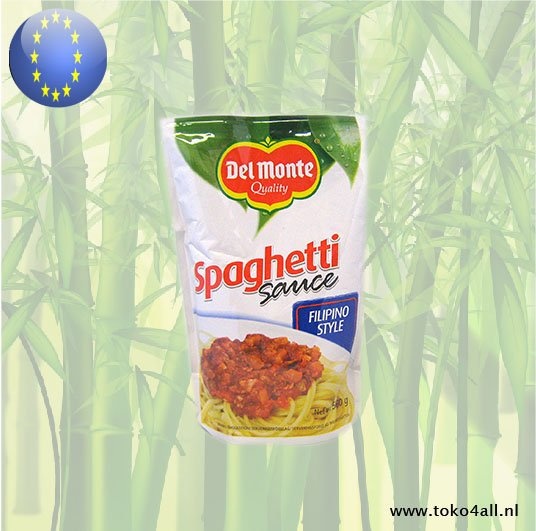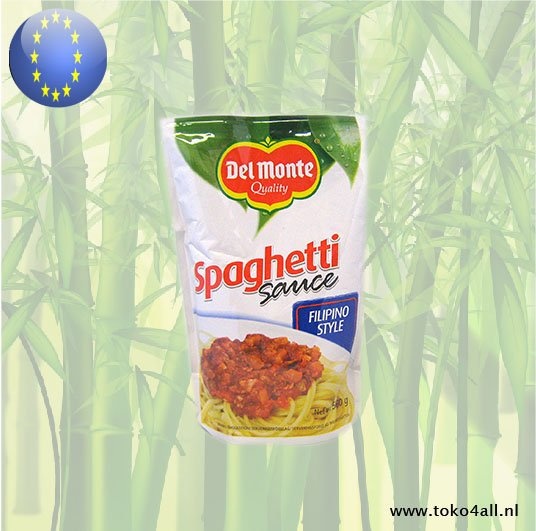 Spaghetti Sauce Filipino Style 560 gr
€3,95
Filipino Style spaghetti sauce is a concept in Asian cuisine. A combination of tomatoes along with a perfect blend of herbs and spices make this sauce typical Filipino and very special.
In stock (33)
(Delivery timeframe:1-3 days)
Spaghetti Sauce Filipino Style
Serve your family with a different kind of Spaghetti with this perfect blend of herbs. This sauce is manufactured with great care according to the standard as you only come to expect from Del Monte. You can also try our Traditional sauce from Del Monte Spaghetti sauce.
Storage advice
Keep it in a cool dry place, after opening shut down properly and up to 3-4 days in the fridge.
Tip: If you don't want to use all the sauce you can also put it in the freezer.
Recipe :
1 tablespoon chopped garlic
1 chopped onion
250 gr. chopped
3 pcs. Hotdogs sliced
0.25 liters of water
500 ml. Spaghetti Sauce - Filipino Style
500 gr. cooked Spaghetti
125 gr. grated cheese.
Salt & Pepper
Method :
Minced meat with onions and garlic and cook separately.
Adding Cut hot dogs, water, salt and pepper and simmer bit.
Add 500 ml. Filipino Style Spaghetti sauce to the mince, stir 3 minutes under a constant boil.
Mix the sauce with spaghetti and sprinkle with grated cheese.
Ingredients:
Water, tomato paste (28.5%), sugar, red wine vinegar, sunflower oil, soy sauce, rice flour, salt, sweet paprika, garlic, thickener (xanthan gum), antioxidant: L-ascorbic acid, colorant carmine, turmeric, black pepper.
Also known as: Spaghetti Sauce Filipino Style
Country of origin: Europe
Brand: Del Monte
Code: 024000102083
Content: 560 gr