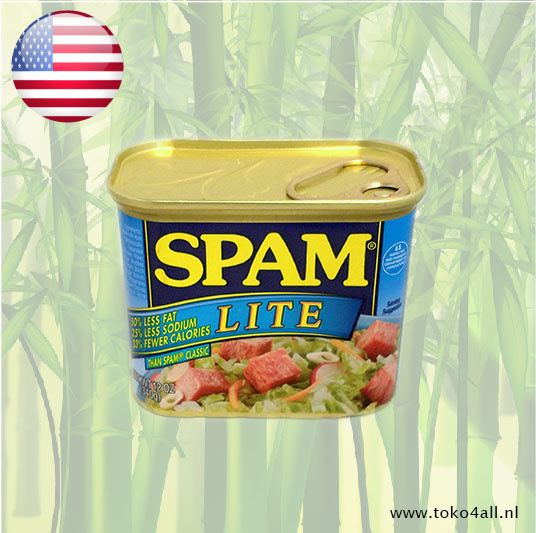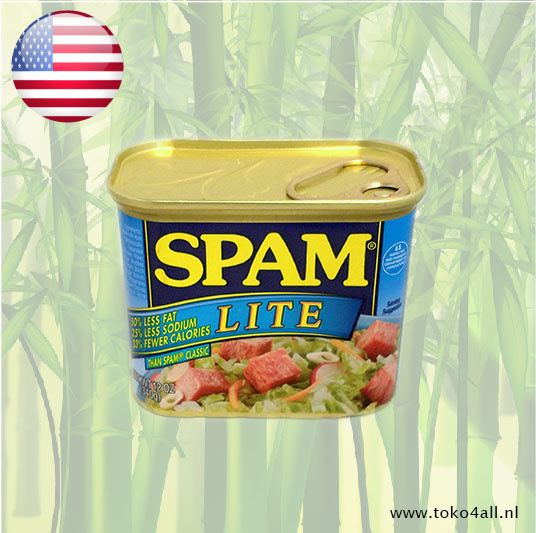 Spam Lite 340 gr
€4,85
Spam Lite from Hormel, with less fat, less sodium and fewer calories. Great for breakfast or between your hamburger bun. A highly appreciated variety is also baked with a rice dish.
Out of stock
(Delivery timeframe:Please contact us)
Spam Lite
This is a cooked product that is ready for consumption. Can be eaten both cold and warm. Delicious between your hamburger sandwich or pannini.
50% less fat
25% less sodium
33% Fewer calories
Of course, you can still process it in different ways such as:
Baking: cut slices and fry until golden on both sides.
Oven: Place the slices on a baking sheet and bake at 220 ° C for ten minutes until golden brown
Microwave: heat on a plate for 1 to 2 minutes until warm.
Ingredients:
Pork with ham, mechanically separated chicken, water, salt, modified potato starch, sugar, sodium phosphates, potassium chloride, sodium nitrite.
Also known as: Spam Lite
Country of origin: America (USA)
Brand: Hormel
Code: 037600175340
Content: 340 gr. (12 Oz)