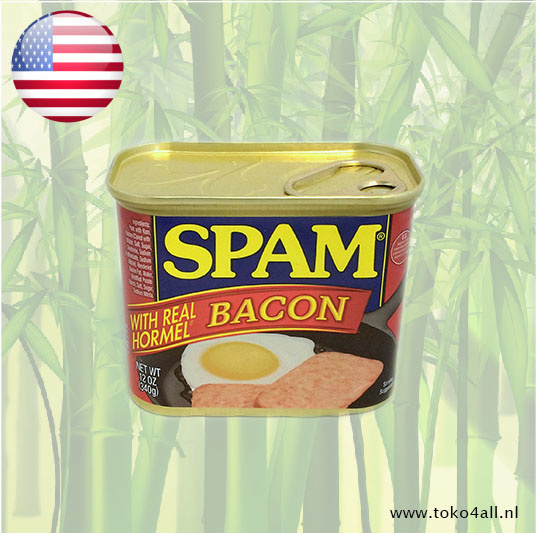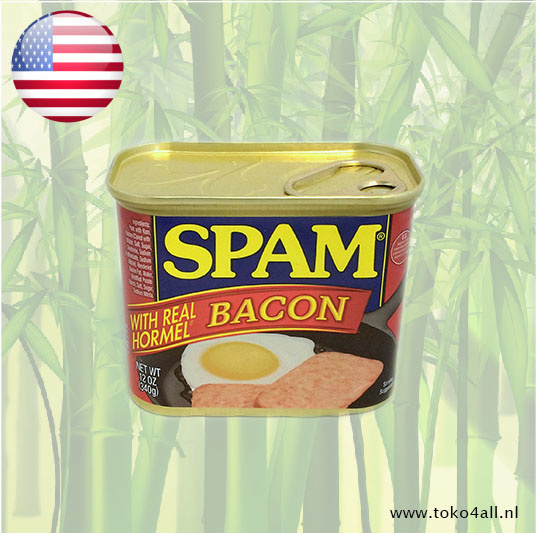 Spam with real bacon 340 gr
€6,95
Spam with real bacon from Hormel, great for breakfast or between your hamburger bun. A highly appreciated variety is also baked with a rice dish.
Out of stock
(Delivery timeframe:Please contact us)
Spam with real bacon
This is a cooked product that is ready for consumption. It can be eaten both cold and warm. Delicious between your hamburger sandwich or panini.
Of course, you can still process it in different ways such as:
Baking: cut slices and fry until golden on both sides.
Oven: Place the slices on a baking sheet and bake at 220 ° C for ten minutes until golden brown
Microwave: heat on a plate for 1 to 2 minutes until warm.
Ingredients:
Pork with ham, bacon (cured with water, salt, sugar, dextrose, sodium erythorbate, sodium nitrite), rendered bacon fat, water, modified potato starch, salt, sugar, sodium nitrite.
Also known as: Spam Chopped Pork and Ham with real bacon
Country of origin: America (USA)
Brand: Hormel
Code: 037600336581
Content: 340 gr. (12 Oz)