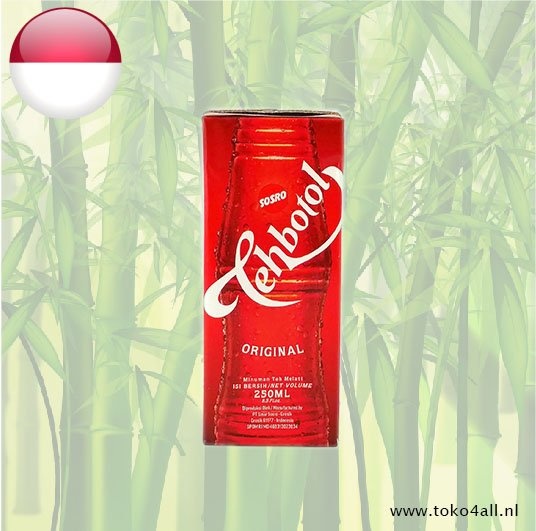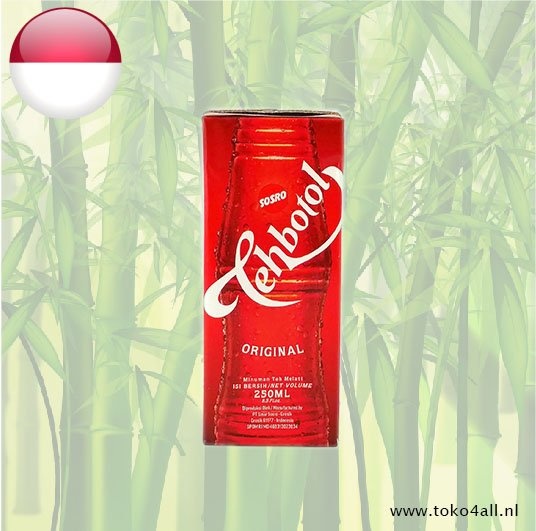 Tehbotol Original 250 ml
€0,65
Tehbotol Original from Sosro is a jasmine tea drink that tastes best when it's ice-cold. Try and enjoy...
In stock (24)
(Delivery timeframe:1-3 days)
Tehbotol Original
This Sosro brand is a very well-known brand in Indonesia. The owners named by the Sosrodjojo family started their company in the 1940s. The first brand was called Teh Cap Botol (or the bottle brand tea). Since the beginning of the 1970s, their brand was known all around Indonesia.  By that time they started selling bottles and this was the start of the teh botol (or bottled tea) brand. Tehbotol is a sweetened jasmine tea that is best when served cold.
Ingredients:
Water, sugar, jasmine tea.
Also know as: Tehbotol Original
Country of origin: Indonesia
Brand: Sosro
Code: 8996006142511
Content: 250 ml