This is a frozen product and can only be picked up or shipped within the NETHERLANDS via DHL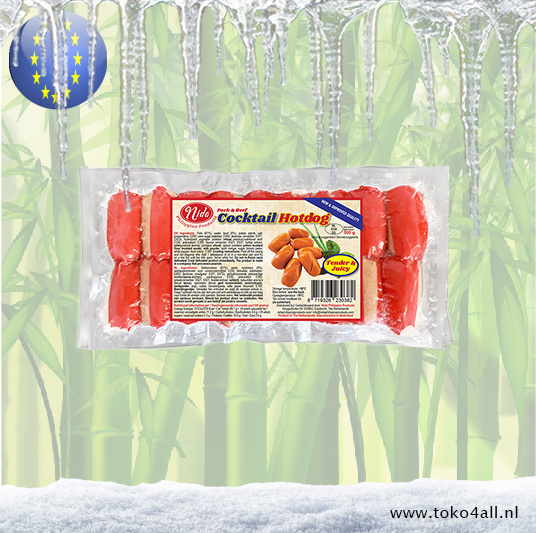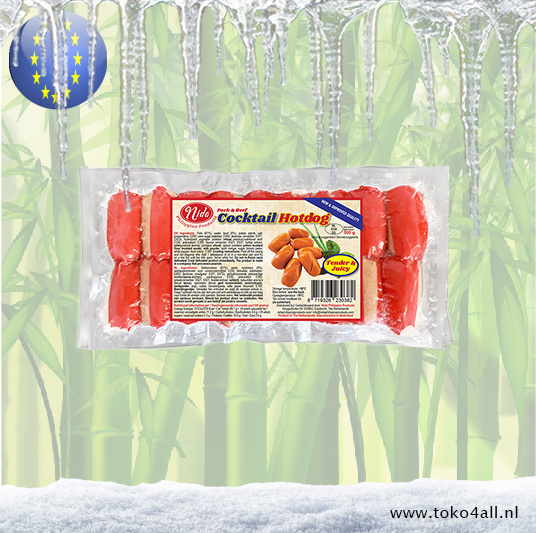 Tender Juicy Hotdogs Cocktail Size 500 gr
€8,20
Tender Juicy Hotdogs Cocktail Size from Nida are delicious hotdogs that give you the idea that you're back in the Philippines and enjoy breakfast.
CHOOSE DHL AS SHIPPING METHOD!
In stock (34)
(Delivery timeframe:1-3 days)
Tender Juicy Hotdogs Cocktail Size
These hot dogs are prepared according to a traditional Filipino recipe. The hot dogs are produced in the Netherlands and meet all the requirements of the EU. Very often we get the question if we can come to Tender Juicy Hotdogs from the Philippines. Unfortunately, this is not possible in connection with the EU rules that do not allow imports of meat from Asia. These Hot Dogs are certainly in the neighborhood and are a good replacement for these popular hot dogs in the Philippines. The Hotdogs are packaged in packs of approx. 20 pcs, and can best be defrosted before baking. Delicious with the traditional Filipino breakfast but also delicious with Lucky Me Pancit Canton noodles or a rice dish.
How to prepare?
Thaw the hot dogs and remove the plastic
Give them some small slice across the width to give a nice effect when baking.
Fry the hot dogs in a frying pan in a layer of butter or oil for about 3-5 minutes until they are lightly toasted.
You can also prepare Hotdogs on the BBQ.
Always heat the Hot Dogs through and through.
Ingredients:
Pork, water, beef, potato starch, salt, preservative E250, cane sugar, stabilizer E450, dextrose, emulsifiers E471, E472c, (liquid) hydrolyzed vegetable protein (wheat proteins), acidity regulators E330, antioxidant E300, flavor enhancers E621, E631, herbs extract, celery, natural flavors (contains wheat), spices (contains yellow mustard flour, mustard seeds), milk powder, vinegar, sugar, tomato paste, white pepper, color E160.
Also known as: Regular hot dog, Hot dogs, Tender and juicy
Country of origin: Netherlands
Brand: Nida
Code: 8719326230382
Content: 500 gr. (approx. 20 pcs.)
This is a frozen product and can only be picked up or shipped within the NETHERLANDS via DHL