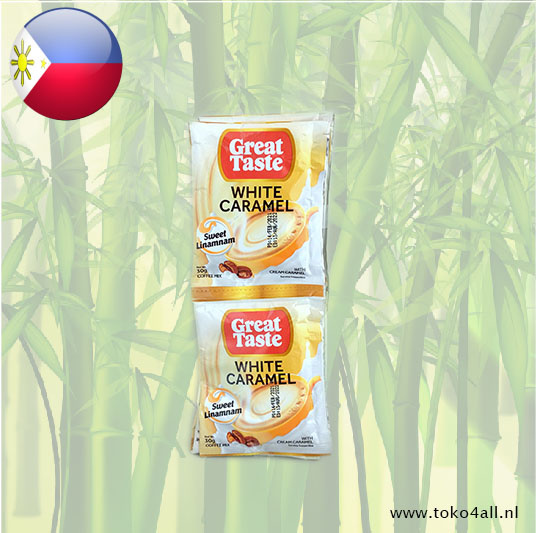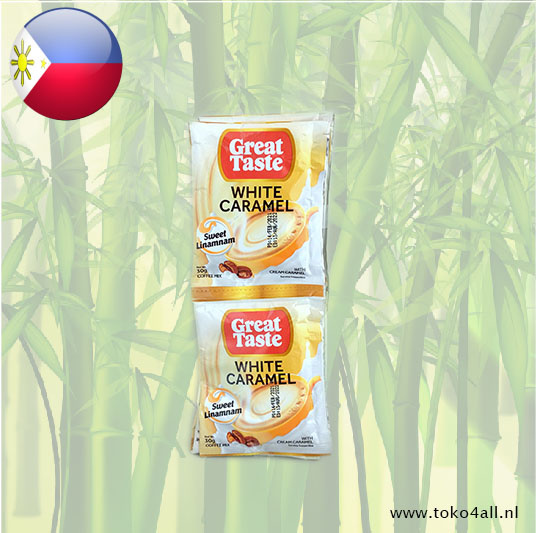 White Caramel Coffee Mix 10 x 30 gr
€4,95
White Caramel Coffee Mix from Great Taste is a 3 in 1 instant coffee from the Philippines. Easy to make and nice on the go.
Out of stock
(Delivery timeframe:Please contact us)
White Caramel Coffee Mix
This instant coffee is a coffee that consists of milk, sugar and coffee. Ready for use and easy to solve. Taste the rich taste of this 3 in 1 coffee. Packed in duo bags and good for 2 cups of coffee. 1 pack consists of 10 duo bags. Easy to take with you on vacation or a day out.
How to use:
Put the contents of 1 part of the bag in a mug
Add 200 ml of hot water
Stir well and enjoy
Ingredients:
Creamer [glucose, hydrogenated vegetable fat (palm, palm kernel, or coconut), acidity regulators (phosphate, sodium citrate), caseinate, emulsifiers (mono- and diglycerides of fatty acids, diacetyl tartaric acid esters of mono- and diglycerides, and sodium stearoyl lactylate), stabilizer (modified starch), anti-caking agent (silicon dioxide), sweetener (sucralose), coloring (riboflavin E101)], sugar, coffee, stabilizer (modified starch), natural and artificial flavors, and iodized salt.
Contains milk products and sulfites.
Also know as: Great Taste White Caranel Mix Rich & Flavorful
Country of origin: Philippines
Brand: Great Taste
Code: 4800016022210
Content: 10 x 30 gr