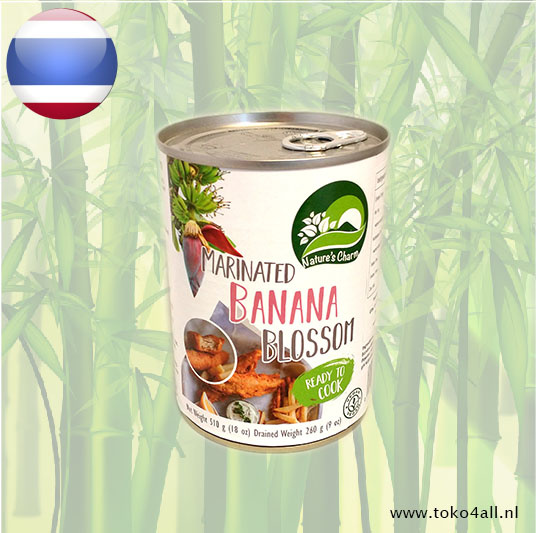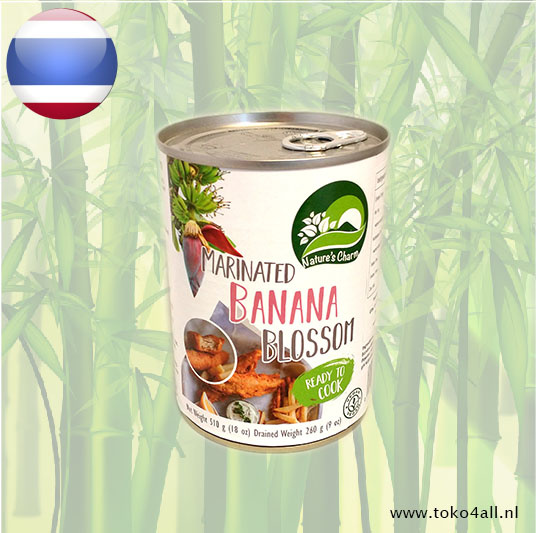 Banana Blossom marinated 510 gr
€2,70
Banana blossom marinated from Natures Charm is ready to use. It is widely used in Asian cuisine for stew and soup dishes.
Out of stock
(Delivery timeframe:Please contact us)
Banana Blossom marinated
The blossom is the flower of the banana plant and is originally from the Andes mountains of Colombia. The banana flower is a large, dark purple-red flower that grows down a bunch of bananas. The inside of the flower is full of small flowers that normally develop into bananas. The taste of this edible flower is corny and bitter and is usually used as an addition to a dish. This banana flower is already prepared and ready for use. Preserved in a soft broth.
Ingredients:
Banana blossom, water, seaweed powder, salt, rosemary, thyme, citric acid.
Also know as: Banana Blossom marinated, Fleurs de bananier, bananenblüten
Country of origin: Thailand
Brand: Chef's Choice
Code: 093856994555
Content: 510 gr
Drain Weight: 260 gr