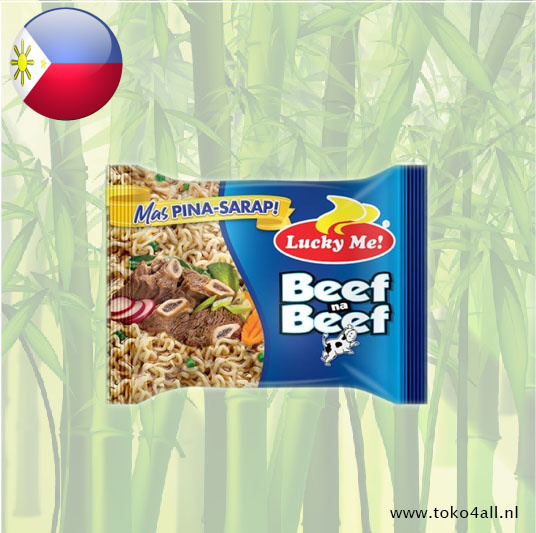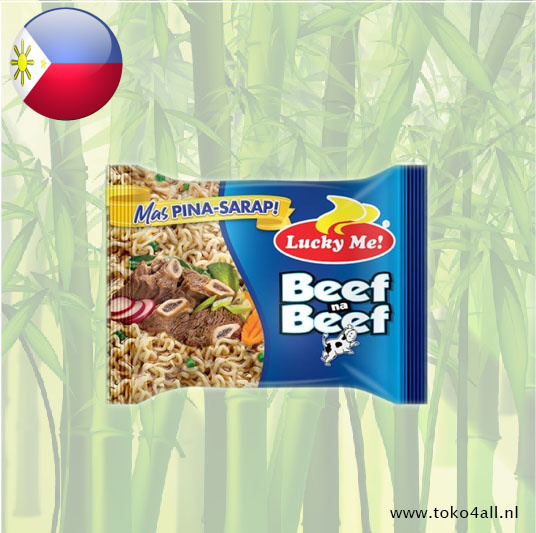 Beef Na Beef Instant Noodles 55 gr
€0,65
Beef Na Beef instant noodles is a delicious beef dish that is easy to prepare, delicious with grilled beef. Try the different flavors of Lucky Me!
Out of stock
(Delivery timeframe:Please contact us)
Beef Na Beef Instant Noodles
These noodles are a delicious snack or as a basis for your dinner. Easy to prepare and delicious with, for example, some grilled beef or beef sausages.
Preparation method:
Bring the water to the boil 470 ml (2 cups)
Cook the noodles with the garnish in 3 minutes.
Remove it from the heat and pour the water off.
Add the flavorings and stir well.
Also known as: Beef Na Beef Instant noedels
Country of origin: Philippines
Brand: Lucky Me
Code: 4807770270017
Content: 55 gr (2.47 Oz)