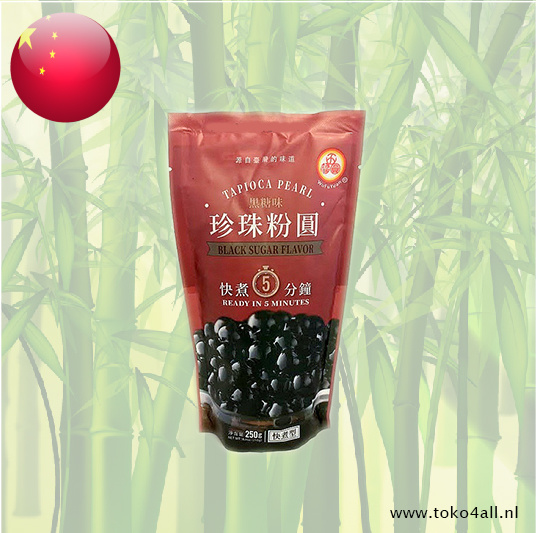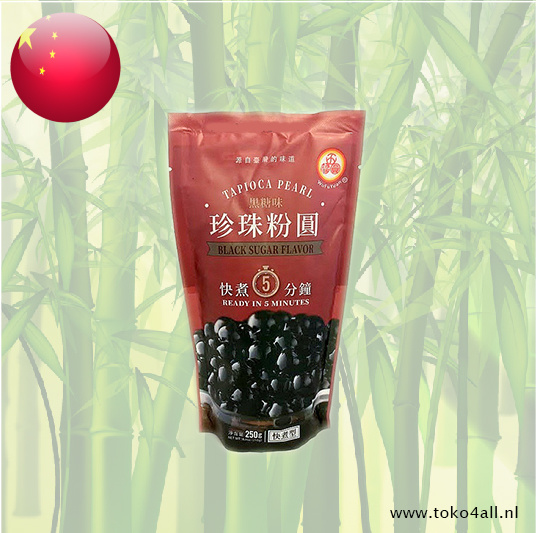 Black Sugar flavor Tapioca Pearls 250 gr
€3,95
Sugared Black Tapioca Pearls from WuFuYuan are tapioca pearls that can be used to make sauces or desserts.
In stock (33)
(Delivery timeframe:1-3 days)
Tapioca Pearls Large
These tapioca pearls are sweetened and are quick and easy to prepare. They are ready for use within 5 minutes. Delicious as a filling in coffee and tea or desserts
Tapioca Pearls
These balls are made from the starch obtained from the cassava root. The Pearls can be used in desserts but also in drinks. Nowadays they are also increasingly used in modern cuisine as a garnish with oysters or in curries, for example. The pearls are uncooked hard and not transparent. After boiling the pearls, it becomes soft and glassy. The taste of the tapioca pearls is neutral and is really only used as a filling or garnish.
How do I use it?
Use approximately 2.3 liters of water for every 180 g of tapioca pearls
Boil the water and carefully add the tapioca pearls
Stir lightly
Wait until the pearls start to float and let it boil for about 2 to 3 minutes
Remove it from the heat and let it rest for about 2 to 3 minutes
Remove the tapioca pearls from the hot water and place it in cold water for about 20 seconds
Put the pearls in a bowl and mix with sugar and honey.
Ingredients:
Tapioca starch, water, corn starch, coloring agent E150d, thickener E412, preservatives E262, E202, flavor.
Also Known as: Gesuikerde zwarte tapioca korrels, tapioca pearls, saku, sakoo, Sago
Country of origin: China
Brand: WuFuYuan
Code: 6927055989330
Content: 250 gr.