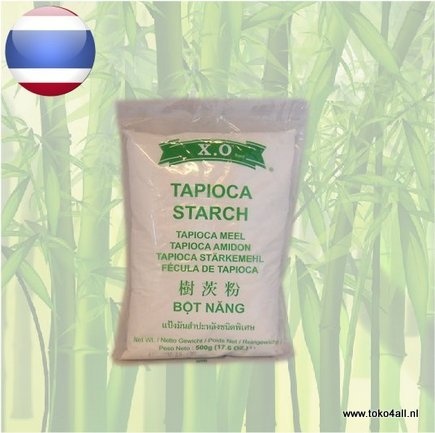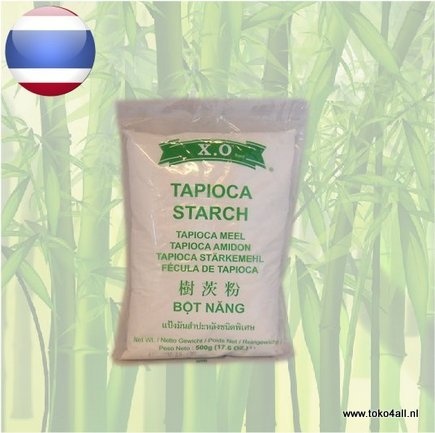 Tapioca Starch 500 gr
€2,50
Tapioca flour can be used to bind sauces or desserts. It binds at a low temperature.
In stock (4)
(Delivery timeframe:1-3 days)
Tapioca Starch
This starch is obtained from the cassava root. The starch is used to bind sauces or desserts. Tapioca flour is white and has a very fine structure. The taste is neutral and easily absorbs the taste of other ingredients. It is therefore very suitable for use in dishes. Tapioca is the name for the starch that is extracted from the cassava also known as the cassava root. The terms starch & flour are used interchangeably, but tapioca flour is therefore always tapioca starch. In addition, it is also very suitable for people with a gluten allergy, because they can eat this flour without any problems.
How to use?:
Mix 2 to 3 teaspoons of tapioca flour with a little water and stir until smooth. Use this to possibly tie off sauces. Can also be used as a basic ingredient for the Filipino Palitaw.
Ingredients:
100% Tapioca Flour.
Also known as: Tapioca Starch 500 gr
Country of origin: Thailand
Brand: X.O.
Code: 8714384001424
Content: 500 gr (17.6 Oz)