This is a frozen product and can only be picked up or shipped within the NETHERLANDS via DHL Express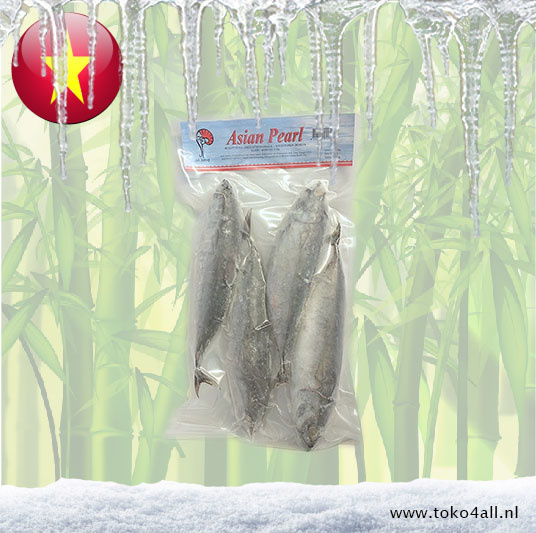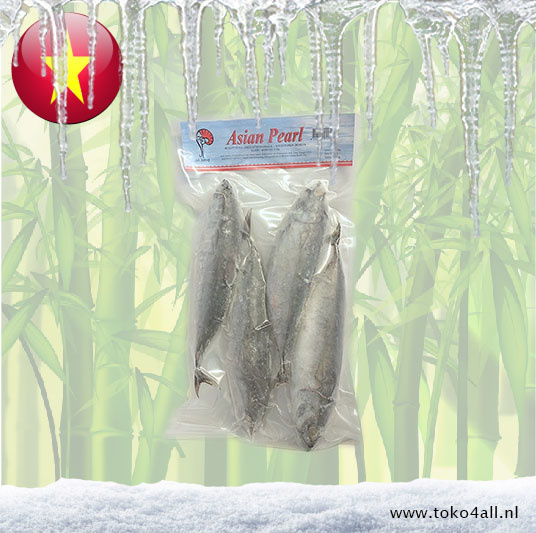 Bullet Tuna Whole Round 900 gr
€9,95
Bullet Tuna, also called Bullet mackerel, is a very deep-frozen fish with fairly dark meat. Delicious on the grill or barbecue.
CHOOSE DHL EXPRESS AS SHIPPING METHOD!
Out of stock
(Delivery timeframe:Please contact us)
Bullet Tuna Whole Round
Bullet Tuna Whole Round is a product of the company Asian Pearl. Asian Pearl is a well-known producer of fish products in Vietnam and is known for its high-quality and flavorful fish products.
Bullet Tuna is a specific species of tuna known for its sleek and elongated shape, resembling a bullet. It is a fast-swimming fish primarily caught in the waters around the Vietnam. Bullet Tuna is known for its firm flesh and rich flavor.
The Bullet Tuna Whole Round from Jona refers to the fact that the tuna is sold whole, including the head and tail. This means that the entire body of the fish remains intact. Preserving the fish whole helps maintain its freshness and flavor.
The flesh of Bullet Tuna is firm and has a rich, full flavor. It is highly suitable for various cooking methods, such as grilling, baking, broiling, or even consuming raw in sashimi. Jona's Bullet Tuna Whole Round is a popular choice among seafood enthusiasts and is often used in Asian cuisine.
Ingredients:
100% Bullet Tuna.
Also know as: Bullet Tuna Whole Round
Country of origin: Vietnam
Brand: Asian Pearl
Code: 8716789012197
Content: 900 gr
This is a frozen product and can only be picked up or shipped within the NETHERLANDS via DHL Express