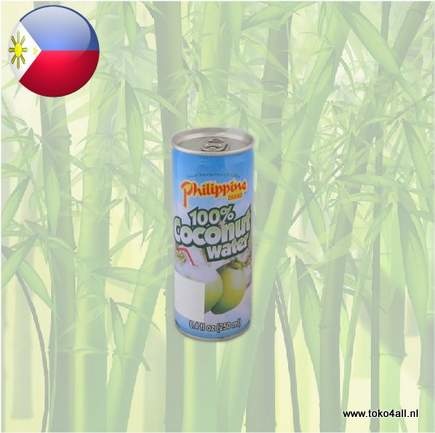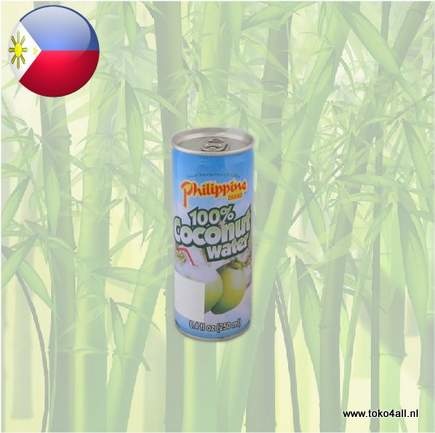 Coconut water 250 ml
€1,60
Coconut water Philippine Brand is a delicious coconut drink. Tasty as a drink or a cocktail.
In stock (25)
(Delivery timeframe:1-3 days)
Coconut water
Coconut water is the clear liquid inside young green coconuts. Coconut water has a high potassium content and contains antioxidants. It also contains a variety of other nutrients including vitamins, enzymes, growth factors and other phytonutrients.Other biologically active ingredients in coconut water include L-arginine, ascorbic acid and magnesium. Fresh coconuts are typically harvested from the tree while they are green.
Coconut
The coconut is also known under the name topper. This is a corruption of the Malaysian Kelapa. The Coconut is actually not a nut but is a stone fruit. The coconut, which is commercially available as dried coconut flour, grated or preserved, is often used in Asian cuisine. The coconut milk is obtained by mixing grated coconut with water and pressing it. The coconut milk is often confused with the moisture in the coconut itself. The coconut water is drinkable and is 100% bacteria free. Sugar can also be extracted from the palm of the coconut, of course known under the name palm sugar.
Ingredients:
Coconut water
Also known as: Coconut water, cocos, kokos
Country of origin: Philippines
Brand: Philippine Brand
Code: 716221055155
Content: 250 ml (8.4 fl Oz)