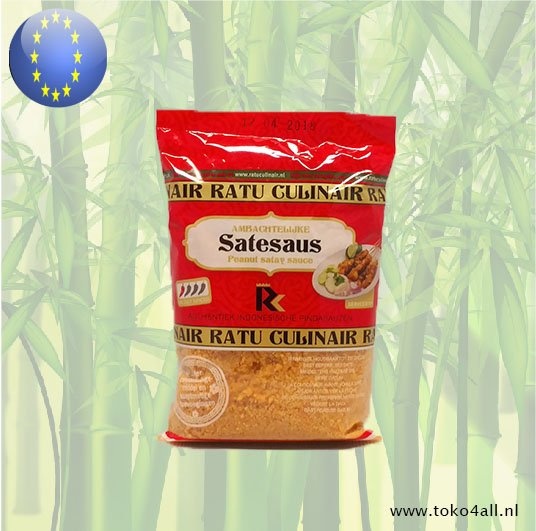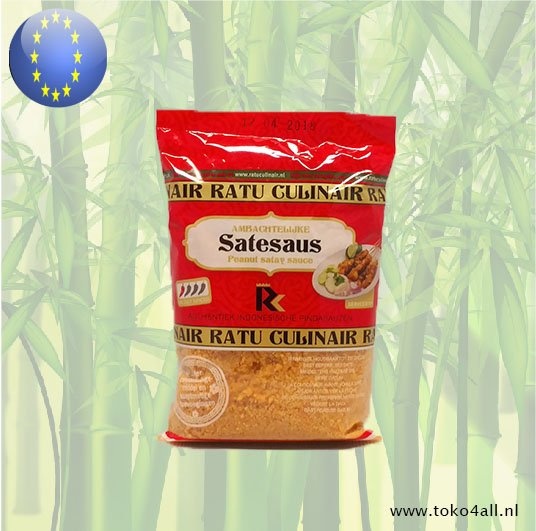 Peanut Satay Sauce 200 gr
€2,75
Satay sauce from Ratu Culinair is a peanut sauce that is easy ro make and great from taste.
In stock (10)
(Delivery timeframe:1-3 days)
Peanut Satay Sauce
This satay sauce is one of the showpieces of Ratu Culinair. Prepared according to the recipe of Sri Hartatiek, the founder of ratu Culinair is famous at home and abroad. This golden brown satay sauce contains at least 70% freshly roasted peanuts, which can also be found in the structure of the sauce. A characteristic of this satay sauce is that it is at least smooth, the structure is really traditional and you can taste the peanuts.
Preparation method
Put the contents of the package in a saucepan and stir this with boiling water to a delicious sauce.
For the ideal thickness of the sauce, we recommend 80 ml of water per 100 grams of base mixture.
You can of course adjust the thickness of the sauce by adding more or less water.
Ingredients:
Peanuts (70%), sugar, salt, Spanish red pepper, onions, garlic, vinegar, soybean oil.
Also known as: Satesaus
Country of origin: Europe
Brand: Ratu Culinair
Code: 8715491151118
Content: 200 gr.