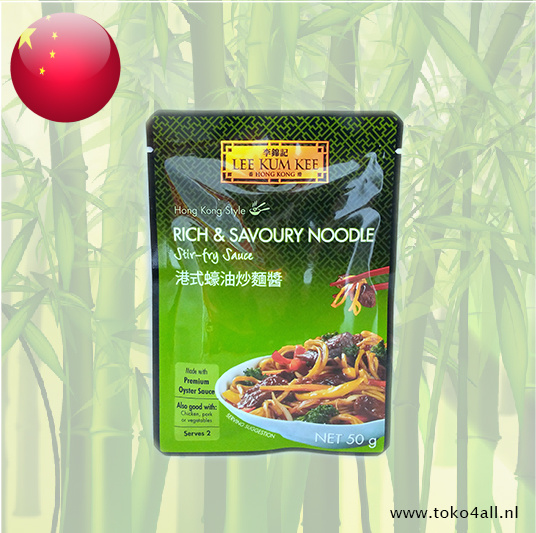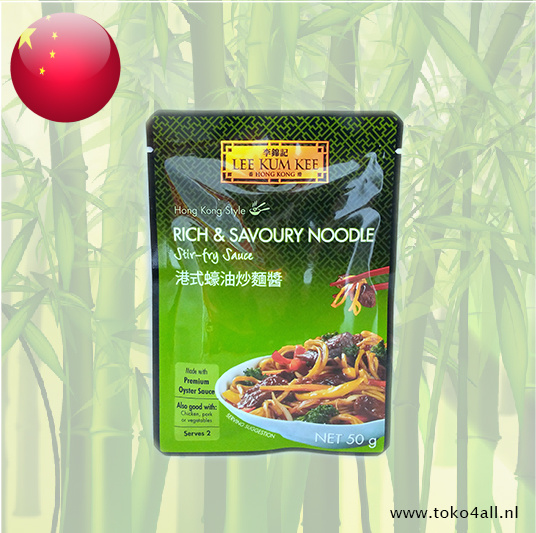 Rich & Savoury Stir-fry sauce 50 gr
€1,10
Rich & Savoury Stir-fry sauce from Lee Kum Kee is a ready-made sauce to put a delicious broccoli beef dish on the table yourself.
In stock (13)
(Delivery timeframe:1-3 days)
Rich & Savoury Stir-fry sauce
This rich full sauce from Lee Kum Kee is a delicious full oyster sauce complete with herbs and aromas specially tailored to make a delicious beef broccoli stir-fry dish. This sauce mix is of course also great to use with other ingredients, but that is of course at your own discretion. 1 pack is suitable for a meal of 2 people
How to prepare: (approximately 10 minutes preparation, 8 minutes cooking time)
Just add:
225 g thinly sliced beef
1 small winter carrot (cut into strips)
125 gr broccoli florets
1/4 red pepper
1 tablespoon oil
1 bag of 50 gr Broccoli Beef Stir-fry sauce
Preparation:
Heat the oil in a wok or pan and stir-fry the beef for about 2 minutes
Add the vegetables and stir-fry for about 3 to 4 minutes
Add the bag of broccoli beef stir-fry sauce with a little splash of water and heat for another 2 minutes
Serve with rice
Ingredients:
Oyster extract (oyster (molluscs), water, salt), sugar, water, flavor enhancer E621, salt, modified corn starch, wheat flour, coloring E150a.
Also know as: Rijk en hartige roerbak saus
Country of origin: China
Brand: Lee Kum Kee
Code: 078895148077
Content: 50 gr