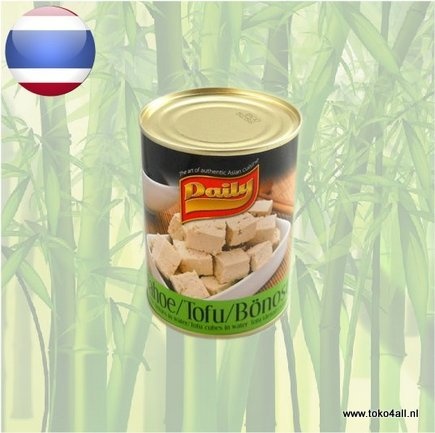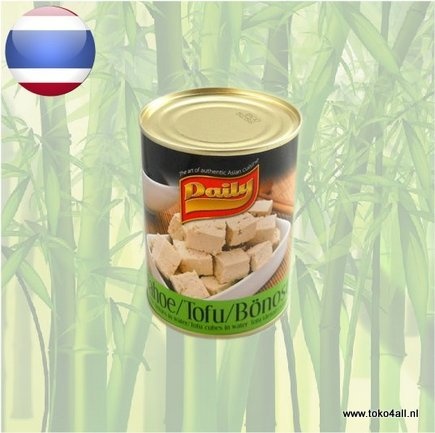 Tahoe blokjes in water 540 gr
€2,50
Tahoe cubes in water from Daily are ready-cut pieces of tofu. Easy to use, almost as tasty as fresh tofu.
In stock (4)
(Delivery timeframe:1-3 days)
Tahoe cubes in water
Also called Tofu, it is extracted from soy milk. Tofu is made by curdling soy milk with natural minerals. Tofu is naturally drab white in color and is usually cut into rectangular blocks. Tofu is often used as a meat substitute and the taste is neutral. Tofu is often marinated, fried, or baked. Tofu is also widely used in a sauce and in stir-fries or stews.
What is it?
By a salt mixture or plaster, solution curdled and drained substance, extracted from soy milk, which is made of mashed, cooked dry soybeans. Tofu is grey-white in color and is usually cut in rectangular blocks. Very soft tofu varies In texture (smooth silken tofu) to firmly with a crumbly structure. The taste is subtle. Is in Chinese and Japanese cuisine for centuries eaten, with lots of variations.
How to use?
Tofu is simmered in a sauce and eaten in stir-fry dishes or stews, with or without meat or fish. method of preparation depends on the type of tofu. Smooth soft "silken" tofu can be eaten raw, the firmer tofu species can be baked, stuffed or simmered. Fresh tofu should be kept under cold water in the refrigerator.
Ingredients:
Water, Soybeans, Salt.
Also known as:  Tofu cubes in water
Country of origin: Thailand
Brand: Daily
Code: 8710161005364
Content: 540 gr
Drain Weight: 250 gr