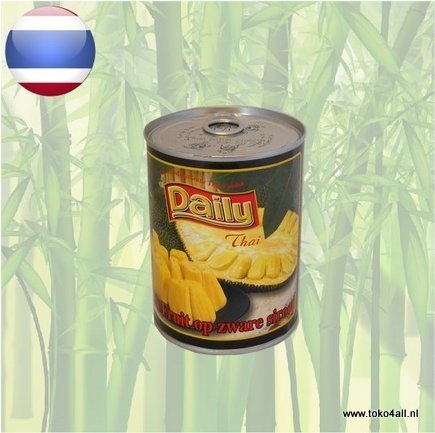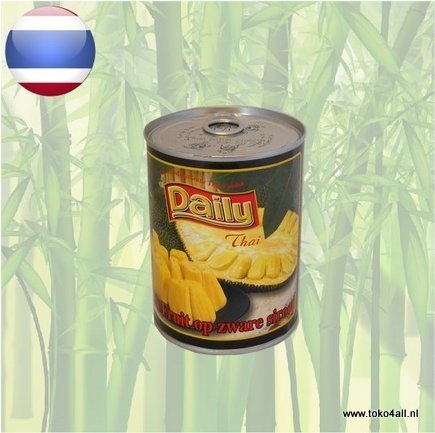 Jackfruit in heavy syrup 565 gr
€2,75
Jackfruit on heavy syrup is a delicious fruit that is delicious for variety as fruit with a dessert.
In stock (5)
(Delivery timeframe:1-3 days)
Jackfruit in heavy syrup
Also called Langka or nangka and is a fruit that grows on a tree and has its origin in India. The fruits can weigh up to 40 kilos. The fruit is pear-shaped and can have a length of 100 cm and 50 cm wide. The outside is brown green and has pointed stings. The ripe flesh is yellowish and tastes slightly sweet and has a sweet smell. The fruit stands out because of its high content of starch of 30%. The jackfruit is one of the largest fruits growing on a tree. Young unripe jack-fruit is used as a vegetable. The large seeds in the fruit are also used in the Filipino kitchen as a dish in combination with coconut milk. The jack-fruit preserved in the syrup is often used for desserts, pastries, mousses.
Ingredients:
Jackfruit 41%, Water 45%, Sugar 14%.
Also known as: Jackfruit Langka, fruit jacquier au sirop
Country of origin: Thailand
Brand: Daily
Code: 8710161829113
Content: 565 gr (20 Oz)
Drain Weight: 230 gr (8.11 Oz)