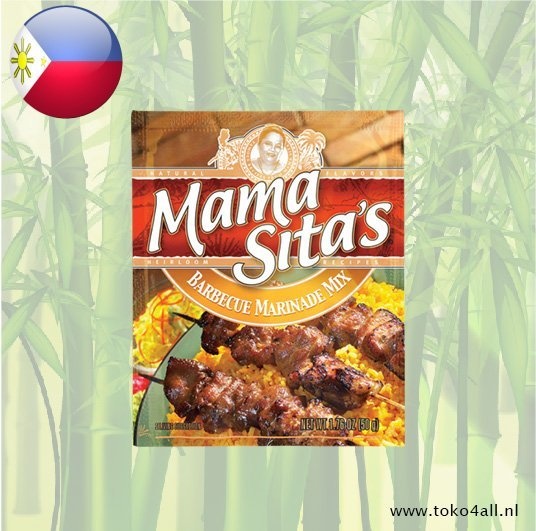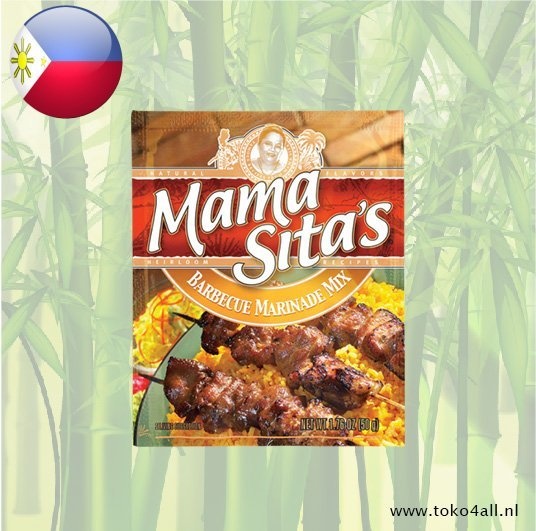 Barbecue Marinade Mix 50 gr
€1,50
Mama Sita's barbecue marinade mix is a must-have mix in your kitchen, especially during the hot summer days. Also available in the handy ready-made marinade.
In stock (62)
(Delivery timeframe:1-3 days)
Barbecue Marinade Mix
Mama Sita's Barbecue marinade mix is a special seasoning mix of Oriental spices combined with a traditional Filipino recipe, resulting in an even better and spicy balance for the barbecue in the Filipino style. This mix is easy to use and suitable for both meat and fish. Make your Barbecue one big party and enjoy this oriental seasoning marinade mix.
Preparation method
Mix 500 gr of meat with the contents of this sachet
Leave it on for at least 5 to 10 minutes. For a full aroma at least 30 minutes.
Put the meat on sticks and roast on a charcoal grill
Turn now and then until the meat is tender.
Ingredients:
Cane sugar, garlic powder, iodine salt, coloring agent E150a, black pepper
Also know as: Barbecue Marinade Mix
Country of origin: Philippines
Brand: Mama Sita's
Code: 4804888804011
Content: 50 gr.