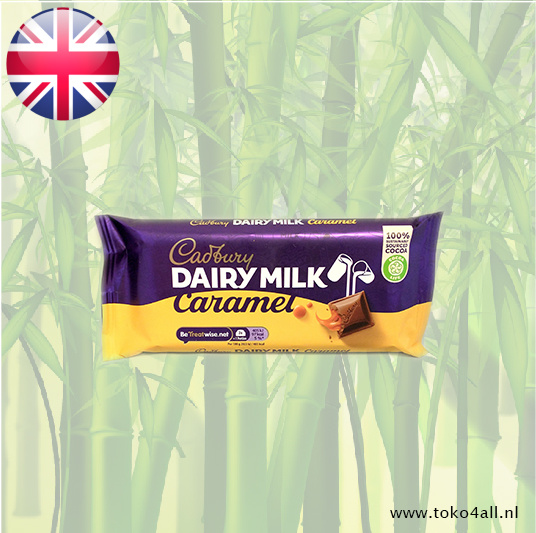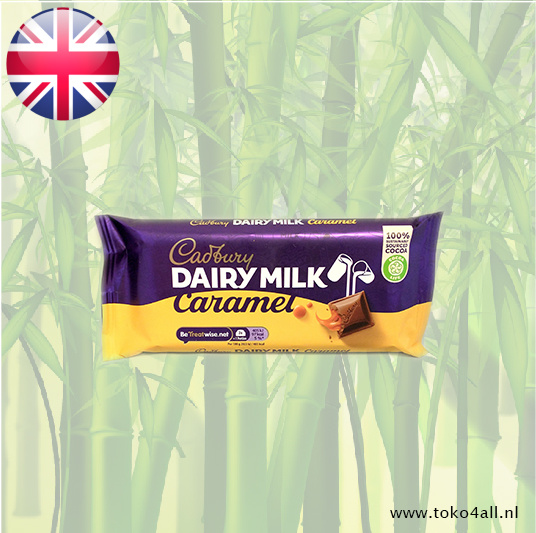 Dairy Milk Caramel 120 gr
€2,50
Dairy Milk Caramel from Cadbury is a delicious creamy milk chocolate bar of no less than 120 grams with a soft caramel filling!
In stock (10)
(Delivery timeframe:1-3 days)
Dairy Milk Caramel
This chocolate bar is made from milk chocolate, fresh milk and a soft caramel filling. Fairtrade cocoa is used for the chocolate. Cadbury is a well-known brand in England and one of the best-selling chocolate brands. That this chocolate is so appreciated is partly due to the cream-like structure that melts in your mouth.
Ingredients:
Milk, sugar, glucose syrup, cocoa butter, vegetable fats (palm, shea), glucose-fructose syrup, cocoa mass, whey powder (from milk), emulsifiers (E442, E471, E476), salt, sodium carbonate, flavorings.
Also known as: Cadbury Dairy Milk Caramel
Country of origin: England (UK)
Brand: Cadbury
Code: 7622300737931
Content: 120 gr