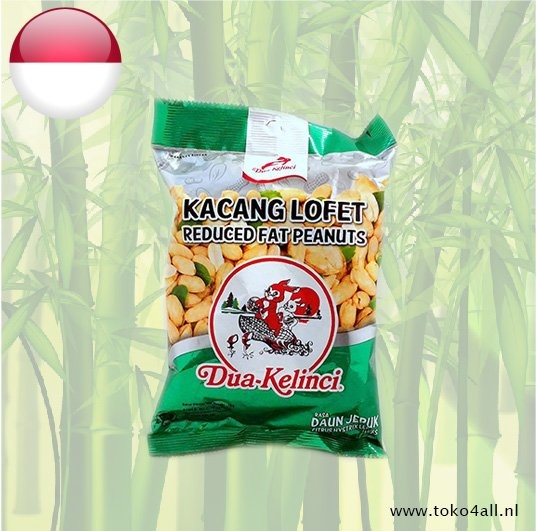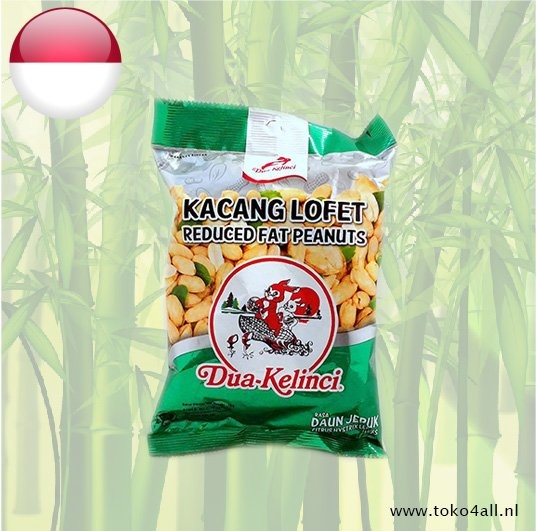 Kacang Lofet Daun Jeruk 70 gr
€1,40
Kacang Lofet Daun Jeruk is a snack mix of roasted peanuts in combination with lemongrass. The peanuts contain less fat.
Out of stock
(Delivery timeframe:Please contact us)
Kacang Lofet Daun Jeruk
Peeled peanuts are processed to reduce the amount of peanut oil to make this a low-calorie healthy snack and then combined with special seasonings and fresh kaffir lime leaves to create a distinctive taste.
Ingredients:
Peanuts, garlic, palm oil (contains antioxidants TBHQ E319), sugar, salt, spices, herbs (contains flavor enhancer E621), disodium ribonucleotide E635, artificial sweetener aspartame E951, Acesulfame E950, capsanthin, caramel color E150d, Citrus Hystrix leaves.
Also known as: Kacang Lofet Daun Jeruk, citrus hystrix leaves flavor
Country of origin: Indonesia
Brand: Dua Kelinci
Code: 8995077600258
Content: 70 gr.