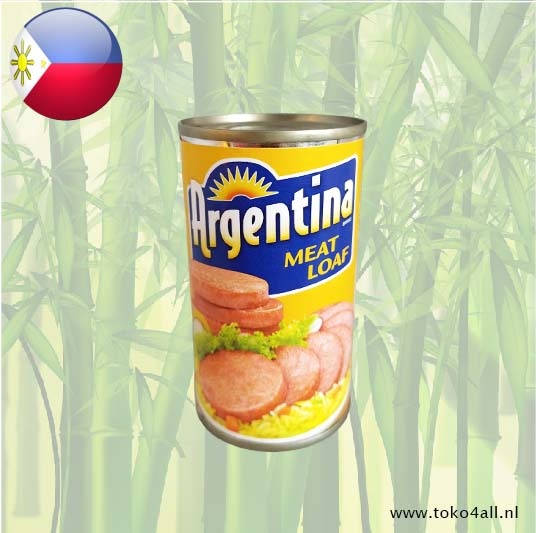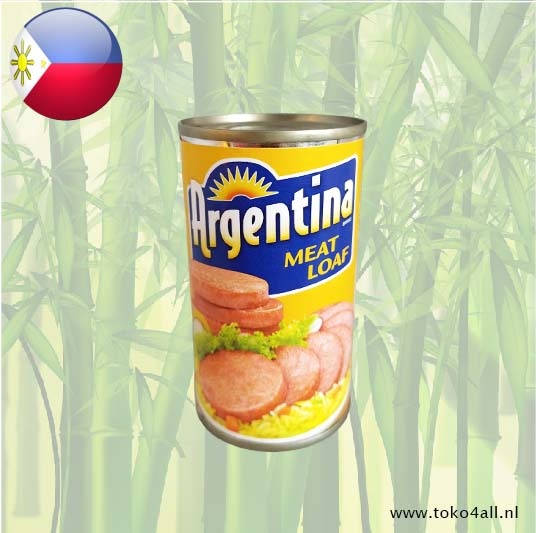 Meat Loaf 170 gr
€3,95
Meat Loaf van Argentina is een eersteklas kip product met geselecteerde specerijen. Meat loaf is een soort gehakt brood die heerlijk is bij rijst.
Out of stock
(Delivery timeframe:Please contact us)
Meat Loaf
This meat dish is a kind of meatloaf, but it's prepared using chicken meat. The chicken rolls are seasoned with selected herbs and spices, making it appealing to both children and adults. This meatloaf is available ready-made, but in the Philippines, it's also often freshly prepared. This dish is known by the Filipino name "Embutido." The chicken rolls are typically filled with raisins, chopped carrots, Vienna sausages, and often hard-boiled eggs.
Ingredients:
Mechanically separated chicken, water, soy protein, cornstarch, sugar, iodized salt, herbs, MSG E621, sodium erythorbate (antioxidant), phosphates (water retention agent), and sodium nitrite (color retention agent).
Also known as: Meat Loaf
Country of origin: Philippines
Brand: Argentina
Code: 748485800233
Content: 170 gr