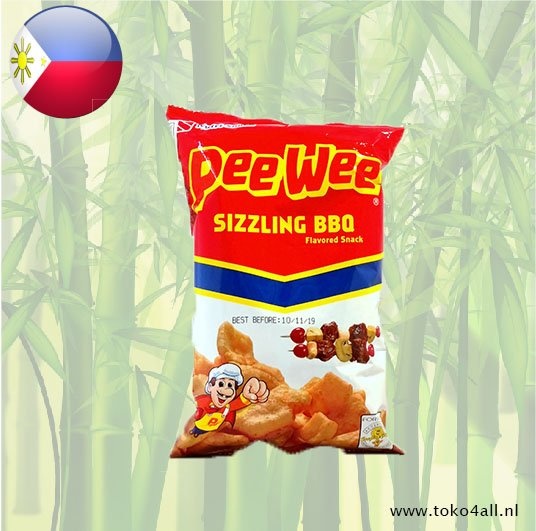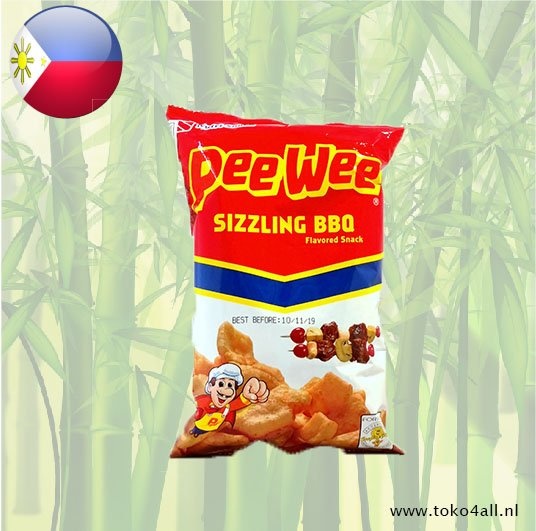 Pee Wee Sizzling BBQ Snack 60 gr
€1,20
Pee Wee sizzling BBQ snack is a delicious snack with a crispy bite and a delicious BBQ flavor.
Out of stock
(Delivery timeframe:Please contact us)
Pee Wee Sizzling BBQ Snack
PeeWee Sizzling BBQ Snack is a tasty snack with a barbecue flavor. This snack is crispy and airy. Reminds a bit of a kind of krupuk in combination with nibbit. This snack is also available with a pizza flavor. Nutri Snack is a major producer of various types of chips in the Philippines.
Ingredients:
Wheat flour, cassava starch, vegetable oil (coconut oil), sugar, hydrolyzed vegetable proteins (wheat, soybeans), iodized salt, barbecue spices, flavor enhancer E621, vitamin A acetate, food coloring (E102, E110, E127).
Also known as: Pee Wee Sizzling BBQ Snack
Country of origin: Philippines
Brand: Nutri Snack
Code: 4800523220048
Content: 60 gr.