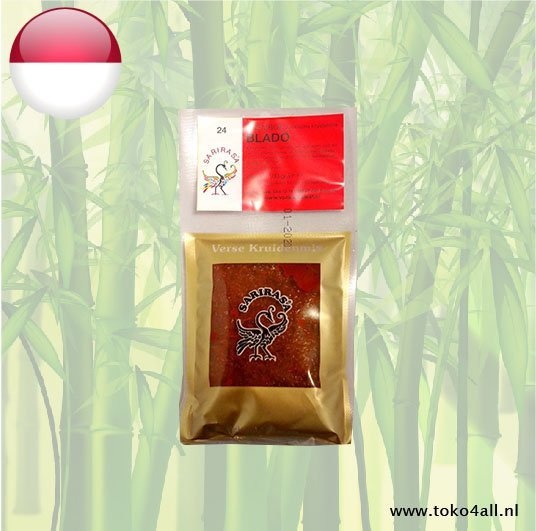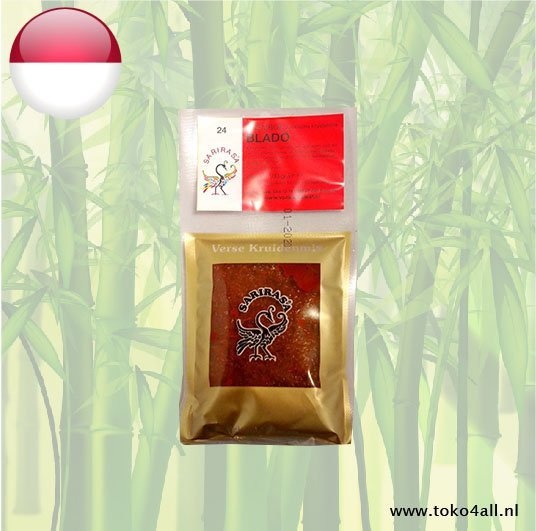 Blado Boemboe 100 gr
€1,05
Blado boemboe from Sarirasa is an Asian spice mix that brings Indonesian cuisine to your home.
In stock (3)
(Delivery timeframe:1-3 days)
Blado Boemboe
Blado is a classic from Indonesian cuisine. As so often this recipe can be prepared in different ways, the many regions in Indonesia all have their own way of making this dish. But you can make it the way you want, with chicken or pork.
Instructions
Fry the contents light brown in approx. 2 tablespoons of oil
Then add 1 1/2 cup of water, 500 grams cubes of chicken or pork.
Let it simmer until done and reduce it to the desired thickness.
Ingredients:
Water, ground red chili peppers, salt, sugar, onions, bell peppers, molasses, garlic, ginger, coriander, turmeric, food acid (E330, E270), preservatives (E260, E202, E211).
Also know as: Blado Mix
Country of origin: Europe
Brand: Sarirasa
Code: 8711675000241
Content: 100 gr.