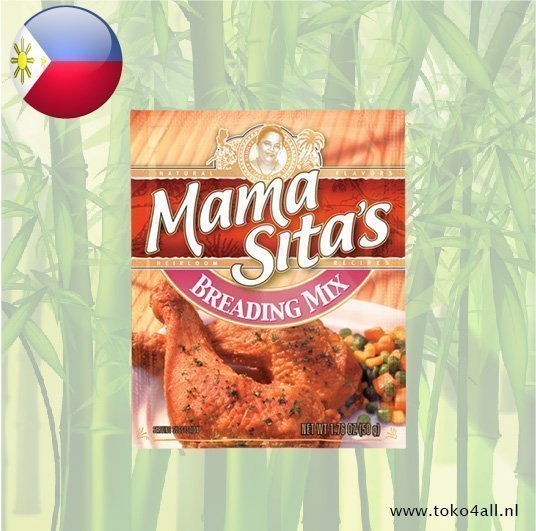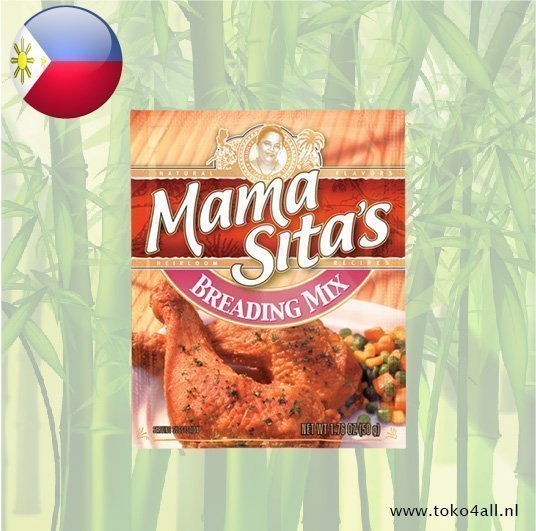 Breading Mix 50 gr
€1,25
Breading mix of Mamasita's has the right blend of herbs, spices for various crispy dishes. Delicious for chicken, always wanting more
In stock (7)
(Delivery timeframe:1-3 days)
Breading Mix
This mix has the perfect blend of various spices to make your meat or chicken even better. This mixture creates a crispy coating and makes it even more delicious. Easy to use.
Necessities:
1 pack of Mama Sita's breading mix
500 gr. chicken pieces
500 ml of oil
1 egg (optional)
Preparation:
Put the content of one pouch onto a plate (add one egg if preferred)
Coat 500 gr of chicken
Heat the oil  175 ° C and fry the chicken
fry the chicken in small portions for approximately 10-15 minutes
Let drain and serve with sweet chili sauce
Ingredients:
Modified corn starch, corn starch, flavor enhancers E621, E631, E627, garlic powder, salt, onion powder, rice flour, black pepper, oregano powder.
Also known as: Mama Sita's Breading Mix
Country of origin: Philippines
Brand: Mama Sita's
Code: 4804888809207
Content: 50 gr (1.76 Oz)