This is a frozen product and can only be picked up or shipped within the NETHERLANDS via DHL Express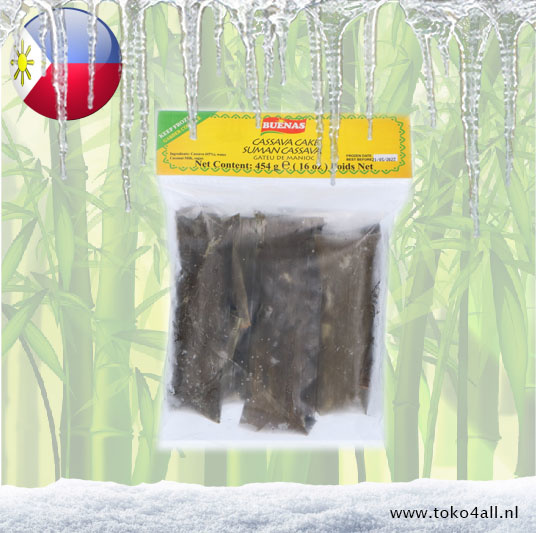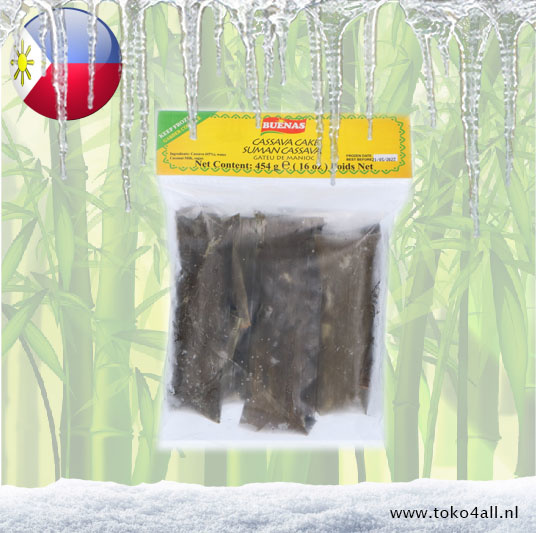 Cassava Cake Suman Cassava 454 gr
€4,95
Cassava Cake Suman Cassava is een dessert gemaakt van geraspte cassava in combinatie met kokosmelk. Lekker en een typisch Filipijns dessert.
CHOOSE DHL EXPRESS AS SHIPPING METHOD!
In stock (5)
(Delivery timeframe:1-3 days)
Cassava Cake Suman Cassava
This flour species also called cassava is a very good substitute for wheat flour. This flour is great for making bread, pastries, pasta, and dumplings, but is also used in starch-rich custards or puddings. Cassava flour is used in many countries where they do not produce wheat themselves, it is then mixed with imported wheat flour for baking bread. The advantage of Cassava is that it is less sensitive to pests and attracting insects. This flour can also be used as a thickener for soups and sauces. In addition to domestic use, this flour is also used by the meat processing industry as a binder in sausages. The advantage of this flour is that, when prepared with, for example, minced meat, it holds the structure together and during cooking, the moisture is retained, making the meat even juicier.
Cassava
Cassava is an edible root tuber with a dark brown rough skin and white meat. The basic product for tapioca flour. Called Cassava or Cassava, is originally a South American savannah plant. It is a type of plant that can grow poor soil on very dry food. Around 1600 it was brought to Asia by the Portuguese. Cassava is an important food source in Asia. The Cassava is a long dark brown root tuber of the Manihot Esculenta plant. The meat is white and it is often grated and used for cakes and snacks. The starchy white carrot is steamed and eaten with sugar or grated and mashed in tapioca pasta or flour for Filipino delicacies such as Suman and Bibingka.
Preparation:
Product is already cooked just needs to be heated
Ingredients:
Cassava, water, coconut milk, sugar.
Also known as: Cassava Cake
Country of origin: Philippines
Brand: Buenas
Code: 4806514650658
Content: 454 gr (16 Oz)
This is a frozen product and can only be picked up or shipped within the NETHERLANDS via DHL Express