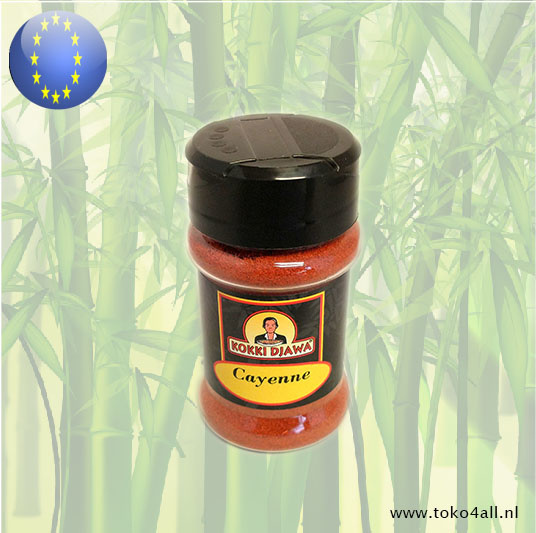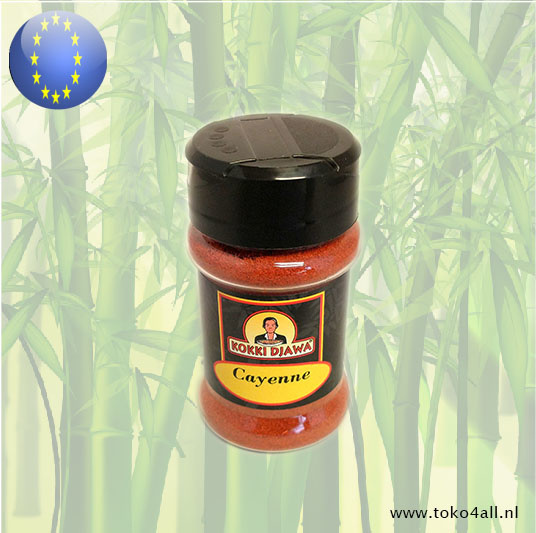 Cayenne Powder 30 gr
€1,05
Cayenne powder is a ground dried pepper that can be used in various dishes. Very sharp in taste.
In stock (4)
(Delivery timeframe:1-3 days)
Cayenne Powder
The cayenne pepper is known to most people. Also often called a chili pepper. This powder is made from the cayenne pepper and is commonly used in Asian, African and South American dishes. Cayenne pepper is quite spicy in itself and it is therefore advisable not to use too much of it.
Ingredients:
Cayenne pepper.
Also know as: cayenne
Country of origin: Europe
Brand: Kokki Djawa
Code: 8710161532792
Content: 30 gr.