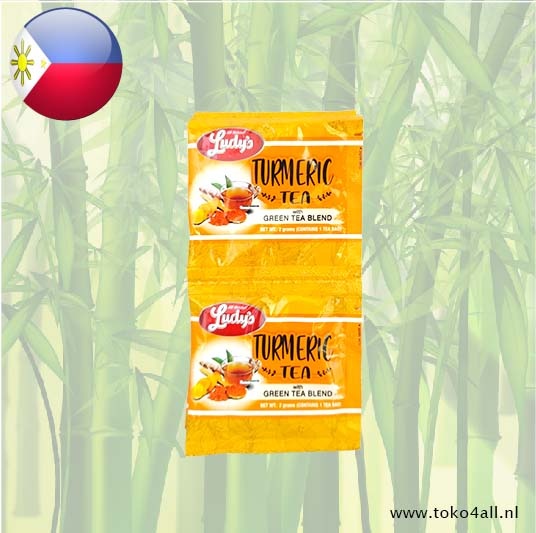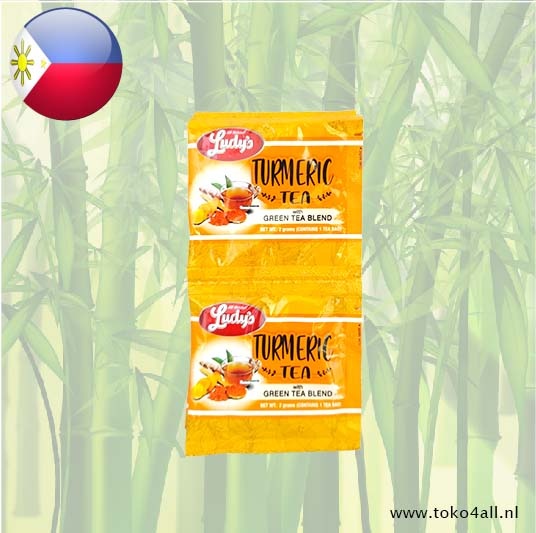 Instant Tumeric Tea With Green Blend 12 x 2 gr
€3,95
Turmeric tea with green tea blend is a beverage product that originates from the Philippines. This tea combines the health benefits of turmeric with the refreshing taste of green tea.
In stock (10)
(Delivery timeframe:1-3 days)
Instant Tumeric Tea With Green Blend
Turmeric is a spice known for its powerful anti-inflammatory and antioxidant properties. It is often used in traditional medicine due to its potential health benefits, including promoting healthy digestion, supporting joint health, and strengthening the immune system. Additionally, turmeric has a characteristic yellow color and a slightly earthy flavor.
Green tea is renowned for its high content of antioxidants and polyphenols. It is valued worldwide for its numerous health benefits, including boosting metabolism, improving heart health, and promoting healthy skin. Green tea has a refreshing and mildly bitter taste that complements the other ingredients well.
The combination of turmeric and green tea in Turmeric tea with green tea blend offers a unique and healthy beverage experience. It is a delightful and soothing tea option that you can enjoy at any time of the day. Whether you are seeking the health benefits or simply want to savor a flavorful hot drink, this Filipino tea blend offers an excellent choice.
Ingredients:
Turmeric (Curcuma longa), carrot flakes, and green tea (Camellia sinensis) leaf flakes.
Also known as: Instant Tumeric Tea With Green Blend
Country of origin: Philippines
Brand: Ludy's
Code: 4800043880555
Content: 12 x 2 gr