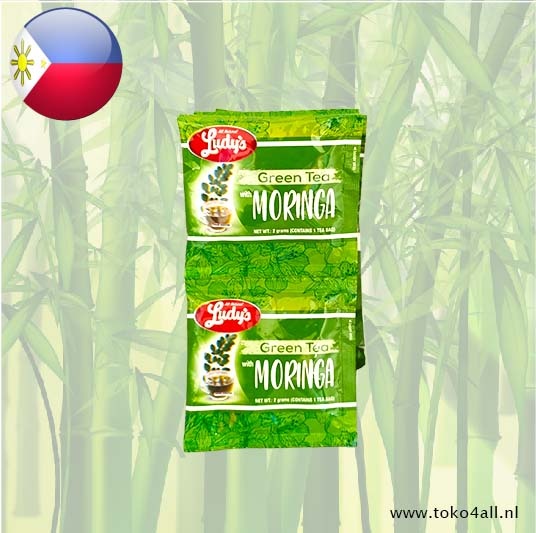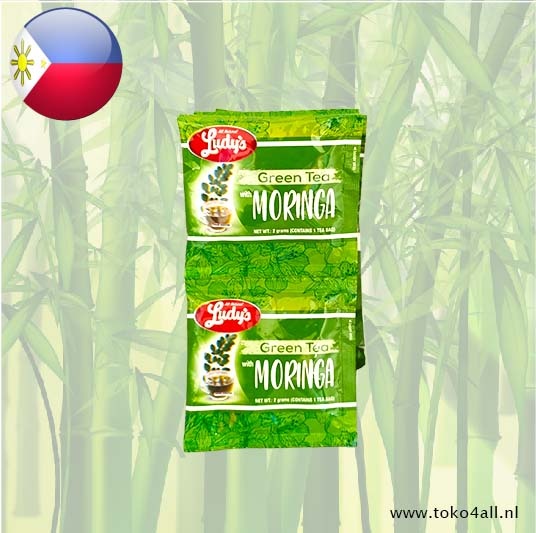 Green Tea with Moringa 12 x 2 gr
€3,95
Green tea with moringa is a beverage product originating from the Philippines. This tea combines the benefits of green tea with the nutritional properties of moringa, also known as the "miracle tree."
In stock (8)
(Delivery timeframe:1-3 days)
Green Tea with Moringa
Green tea is known for its rich content of antioxidants and polyphenols. These compounds have potential beneficial effects on health, such as reducing oxidative stress, promoting healthy digestion, and supporting the immune system. Additionally, green tea has a refreshing and mildly bitter taste that is popular worldwide.
Moringa, also known as "malunggay" in Filipino culture, is a nutritious plant that contains various essential nutrients, including vitamins, minerals, and antioxidants. It is known for its potential anti-inflammatory properties and is traditionally used in Filipino folk medicine. Moringa adds a light grassy flavor to the tea and enriches it with additional nutrients.
Green tea with moringa offers a harmonious combination of the flavors of green tea and moringa while providing a healthy beverage option. This tea is popular among green tea enthusiasts and individuals seeking the benefits of moringa. It is a refreshing choice that can be enjoyed hot or cold and can contribute to a healthy lifestyle.
Ingredients:
Moringa (Moringa oleifera) leaf flakes and green tea (Camellia sinensis) leaf flakes.
Also known as: Green Tea with Moringa
Country of origin: Philippines
Brand: Ludy's
Code: 4800043880562
Content: 12 x 2 gr