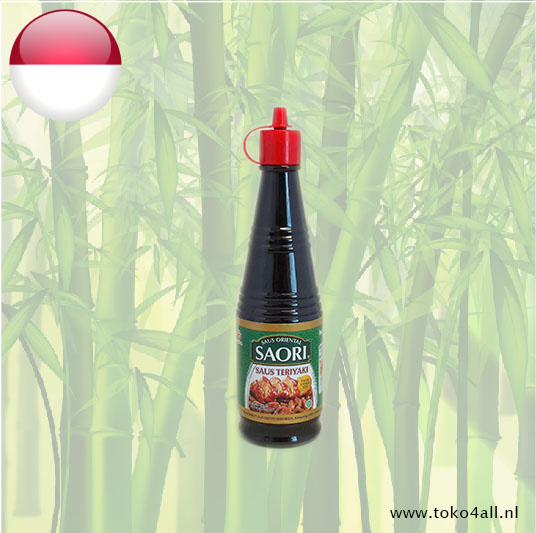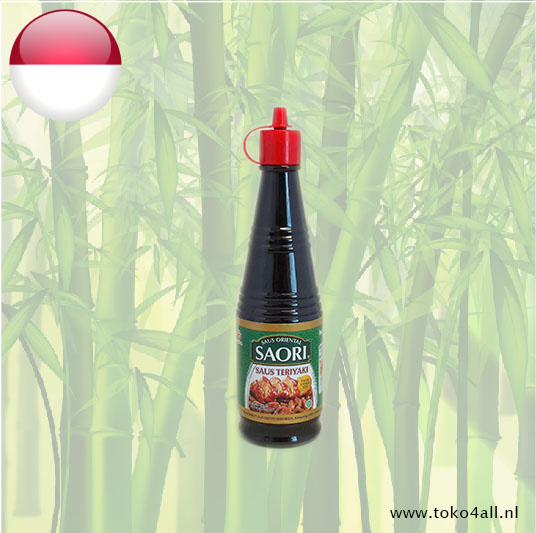 Saori Teriyaki Sauce 275 ml
€2,95
Saori Teriyaki Sauce is a sauce made in Indonesia. A real oriental sauce that is delicious with chicken
In stock (9)
(Delivery timeframe:1-3 days)
Saori Teriyaki Sauce
Saori Teriyaki Sauce is a teriyaki sauce that comes from Indonesia. The teriyaki sauce is ready to use and delicious for marinating satay or chicken thighs, for example. Try it yourself and enjoy the delicious taste.
What is Teriyaki?
Teriyaki is a Japanese term deriving from Japanese cuisine. Teri means shine and Yaki means Grilling or baking. In Japan, teriyaki is naturally applied to various fish dishes. But in recent years it has been increasingly applied to meat dishes. Consider, for example, the delicious chicken teriyaki. The sauce is actually a base of Sake, soy sauce, Japanese cooking wine and sugar. This is then reduced to the desired thickness depending on the form of use. With a marinade it is often reduced a bit shorter and therefore a bit thinner, but if it is used to give the meat a shine during grilling, it is further reduced to a viscous liquid.
Ingredients:
Water, sugar, soy sauce (contains class III caramel color), salt, ginger, garlic, thickeners (acetylated adipic acid ester of starch, xanthan gum), flavor enhancers (monosodium glutamate E621, disodium 5'-ribonucleotide), hydrolyzed soy protein (contains flavor enhancers sodium 5'-inosinate), potassium sorbate, citric acid as acidity regulator, artificial sweetener sucralose.
Also known as: Saori saus teriyaki
Country of origin: Indonesia
Brand: Ajinomoto, Saori
Code: 8992770096234
Content: 275 ml