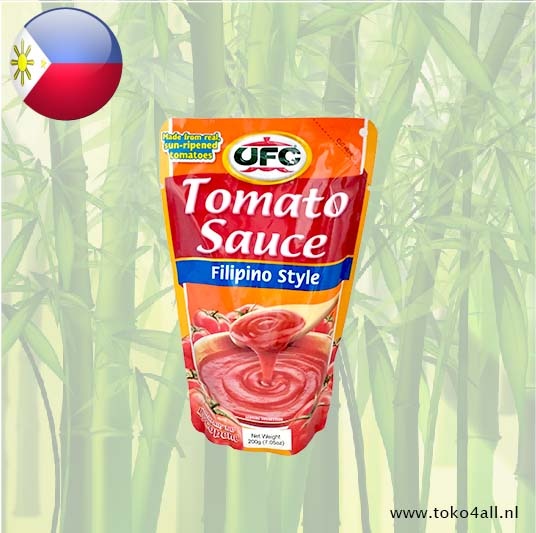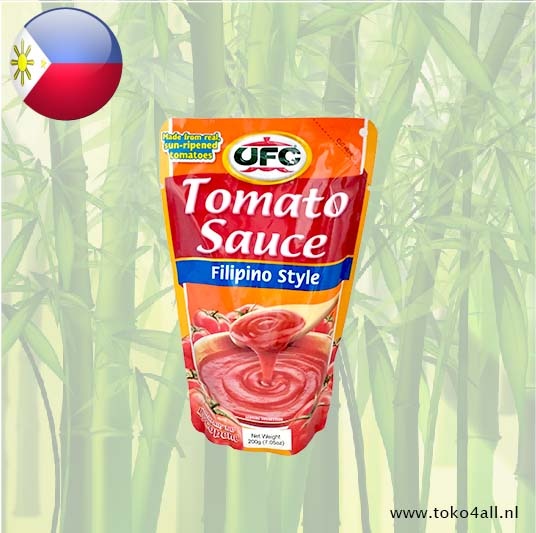 Tomato Sauce Filipino Style 200 gr
€1,25
Tomato Sauce Filipino Style is a concept in Asian cuisine. A combination of tomatoes along with a perfect blend of herbs and spices make this sauce typical Filipino and very special.
In stock (27)
(Delivery timeframe:1-3 days)
Tomato Sauce Filipino Style
Filipino Style Tomato Sauce is a delicious sauce made from sun-ripened tomatoes. This sauce is made using the traditional Filipino recipe.
Recipe :
Chicken Embutido
1 cup UFC Tomato Sauce Filipino Style
1/2 kg ground Chicken
1/2 cup Carrots, finely chopped
1/2 cup Raisins
3 pcs. Eggs, beaten
2 tbsp. Dau Puti Soy Sauce
2 pcs. Eggs, Hardboiled
2 pcs. Hotdogs, sliced
Pinch Salt and pepper to taste
Method :
Mix well all ingredients except the hardboiled egg and hotdog in a bowl
Season with salt and pepper
Place hotdog and egg in llanera to decorate
Fill llanera3/4 full of meat mixture
Cover with Aluminium foil
Steam for 35/40 minutes
Ingredients:
Water, tomato, sugar, modified corn starch, iodized salt (sodium chloride, potassium iodide), butter (milk), preservatives E260, E211; chili powder, black pepper, oregano, flavor enhancer E621; tomato flavoring; sweetener E951, coloring agents E110, E129.
Also known as: Tomaten saus Filipino Style
Country of origin: Philippines
Brand: UFC
Code: 014285002376
Content: 1 kg (35 Oz)