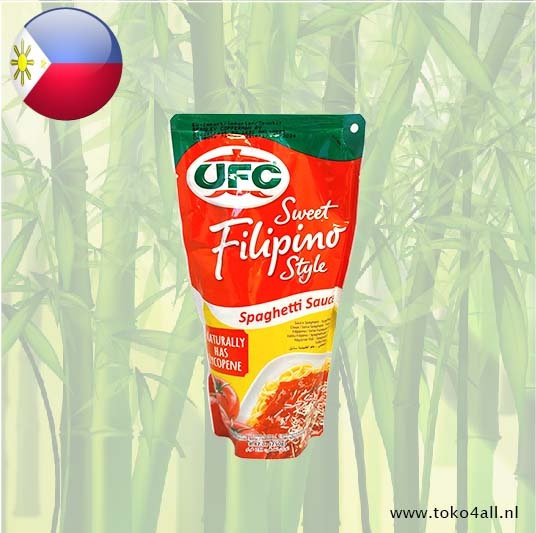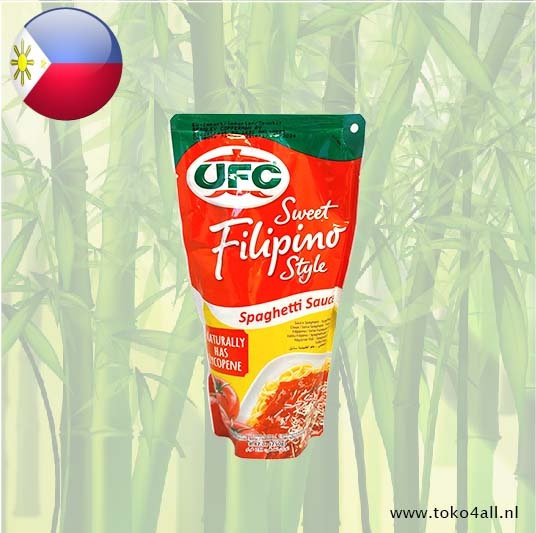 Spaghetti Sauce Sweet Filipino Style 250 gr
€1,95
Spaghetti Sauce Sweet Filipino Style is a concept in Asian cuisine. A combination of tomatoes along with a perfect blend of herbs and spices make this sauce typical Filipino and very special.
In stock (24)
(Delivery timeframe:1-3 days)
Spaghetti Sauce Sweet Filipino Style
Filipino Style Spaghetti Sauce is a delicious sauce made from sun-ripened tomatoes. This sauce is made using the traditional Filipino recipe.
Storage advice
Keep in a cool dry place. After opening, close tightly and store in the refrigerator for a maximum of 3-4 days.
Tip: If you have sauce left over, you can also freeze it and use it for the next time.
Recipe :
1 tablespoon chopped garlic
1 chopped onion
250 gr. chopped
3 pcs. Hotdogs sliced
0.25 liters of water
500 ml. Spaghetti Sauce - Filipino Style
500 gr. cooked Spaghetti
125 gr. grated cheese.
Salt & Pepper
Method :
Minced meat with onions and garlic and cook separately.
Adding Cut hot dogs, water, salt and pepper and simmer bit.
Add 500 ml. Filipino Style Spaghetti sauce to the mince, stir 3 minutes under a constant boil.
Mix the sauce with spaghetti and sprinkle with grated cheese.
Ingredients:
Water, tomato, sugar, modified corn starch, iodized salt (sodium chloride, potassium iodide), flavors (meat, sausage), Parmesan cheese (milk), butter (milk), chili powder, pepper, oregano, preservatives E260, E211, flavor enhancer E621, onion, garlic, sweetener: E951, colorants: E102, E110, E129.
Also known as: Spaghetti Sauce Sweet Filipino Style
Country of origin: Philippines
Brand: UFC
Code: 014285002413
Content: 250 gr