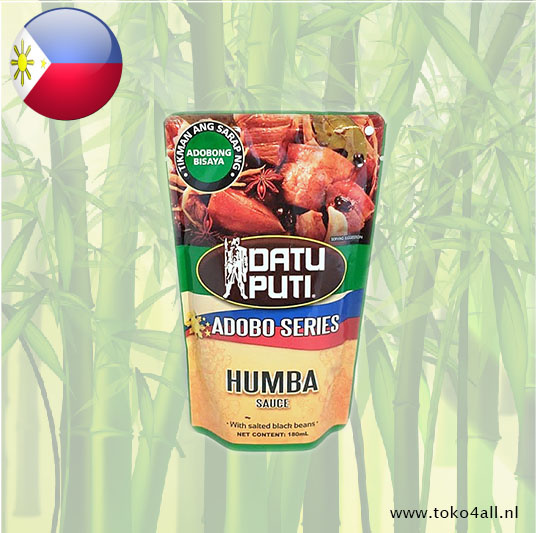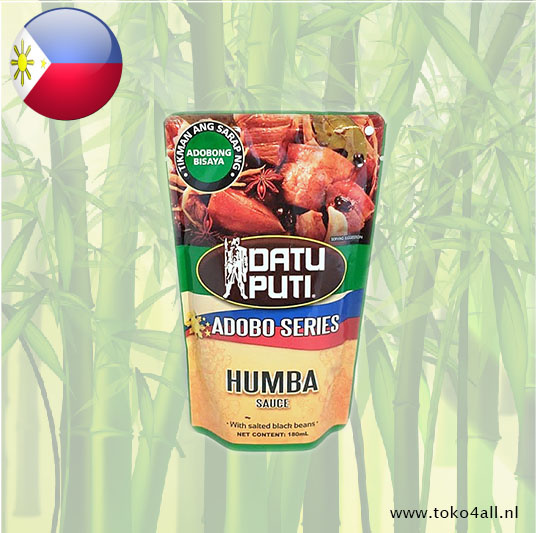 Adobo Humba Sauce 180 ml
€2,10
Adobo Humba Sauce is a ready-made sauce with which you can quickly and easily put the Philippine Humba on the table. Delicious with rice and banana blossom.
In stock (21)
(Delivery timeframe:1-3 days)
Adobo Humba Sauce
Humbà, also spelled hombà, is a Filipino braised pork dish native to the Visayas Islands of the Philippines. Humba is derived from the Chinese red braised pork belly. Over the years it has eventually become a meat dish that tastes more like the Philippine adobo only slightly less sour and a bit sweeter. Traditionally, pork belly is marinated in a marinade of soy sauce, vinegar, garlic, bay leaves and black peppercorns. The pork is then sauteed with garlic until it is semi-cooked and browned. After this add with water along with the fermented black beans and muscovado sugar and possibly banana blossom. It is then simmered for a few hours until the meat is very tender. The dish is usually eaten with white rice.
Necessities:
1 kg Pork chips or liempo, sliced
1 pack datu puti adobo Humba sauce 180 ml
240ml water
banana blossoms
salt
Preparation method:
Mix meat and datu puti adobo humba sauce in a pan
Add 240 ml of water and banana blossoms, bring to the boil
Continue to simmer until the meat is tender, adding salt to taste.
Serve hot with white rice and boiled egg if desired
Ingredients:
Water, sugar, onion, hydrolyzed soy protein, flavor enhancer (monosodium glutamate - E621), black beans, red vinegar, garlic, black pepper, annatto, bay leaf, antioxidant (sodium benzoate - E211), star anise.
Contains soybeans and wheat.
Also known as: Adobo Humba Sauce
Country of origin: Philippines
Brand: Datu Puti
Code: 4801668605974
Content: 180 ml