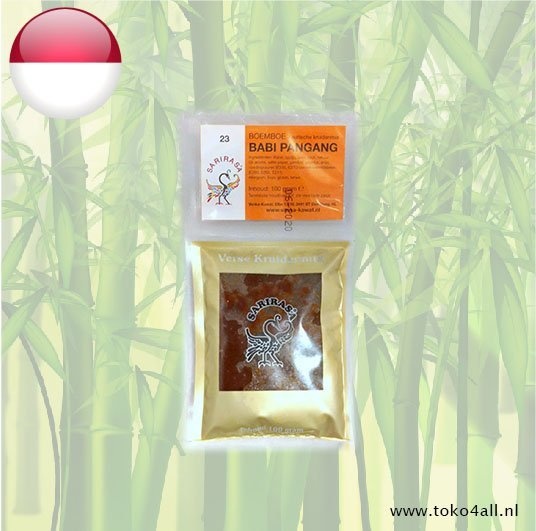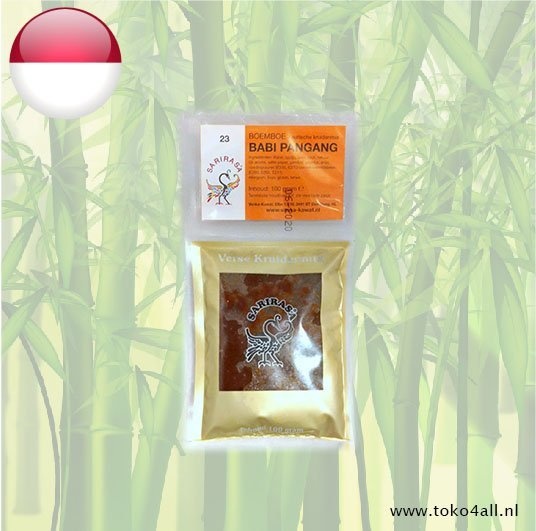 Babi Pangang Boemboe 100 gr
€0,95
Babi Pangang Boemboe from Sarirasa is an Asian spice mix that brings Indonesian cuisine to your home.
In stock (2)
(Delivery timeframe:1-3 days)
Babi Pangang Boemboe
Sarirase has a whole range of different types of boemboe that bring Indian cuisine to your home. Easy to use and perfect as a base for your dishes. There are boemboe's that are the basis for Babi Ketjap, Nasi goreng, soto, opor and much more.
Tip:
If you like spicy, use a bit of one of our sambals with your meal.
Taste indication: Mild
Cooking Instructions:Dilute the contents of this pack with ½ cup of water
Then lubricate 1 kg of pork belly or neck meat and let it soak for approx. 1-2 hours
Baking in the oven: 1 ½ - 2 hours at setting 6-7 (240 ° C)
Roasting in the pan: in hot grease in a closed pan about 30 to 40 ° C, if necessary put the lid slightly slanted to prevent stewing, regularly turn the meat into slices or serve cubes with babi pangang or chilli sauce
Ingredients:
Water, taotjo, onions, salt, natural flavor, white pepper, ginger, paprika, anise, food acids (E330, E270), preservatives (E260, E202, E211).
Also know as: Babi Ketjap
Country of origin: Europe / Indonesia
Brand: Sarirasa
Code: 8711675000234
Content: 100 gr.