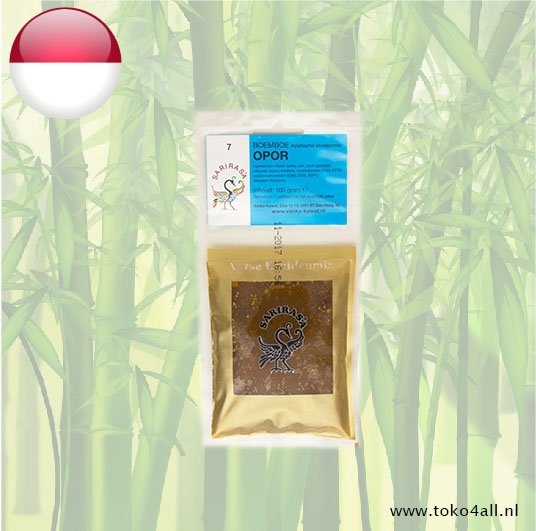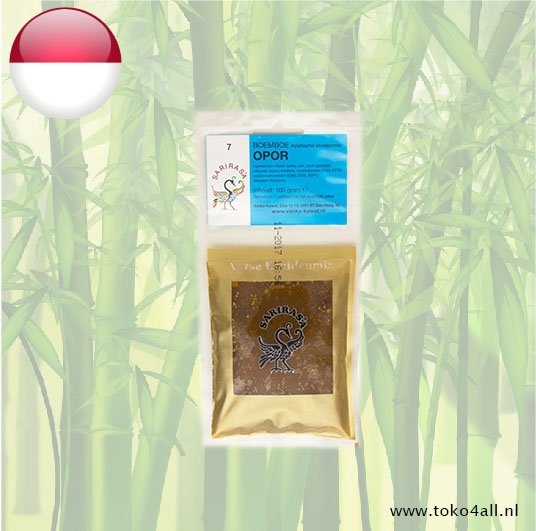 Opor Boemboe 100 gr
€1,05
Opor Boemboe from Sarirasa is an Asian spice mix that brings Indonesian cuisine to your home.
In stock (12)
(Delivery timeframe:1-3 days)
Opor Boemboe
Sarirase has a whole range of different types of boemboe that bring Indian cuisine to your home. Easy to use and perfect as a base for your dishes. There are boemboe's that are the basis for Babi Ketjap, Nasi goreng, soto, Ajam pedis and much more.
Tip:
First, fry the Sarirasa boemboe in a pan with two tablespoons of oil. During the baking of the spice mass the odors are released and the taste is strengthened. By adding meat, fish, eggs, tahu, tempeh and/or vegetables, the herbs in the dish and with the addition of water and / or santen (coconut) each dish gets the right delicious taste.
Taste indication: Mild
Ingredients:
Water, sugar, onions, salt, coriander, natural flavor, garlic, food acids (E330, E270), preservatives (E260, E202, E211).
Also know as: Opor
Country of origin: Europe / Indonesia
Brand: Sarirasa
Code: 8711675000074
Content: 100 gr.