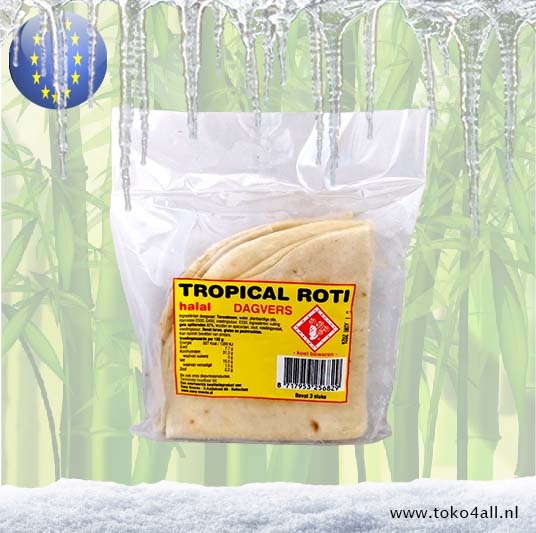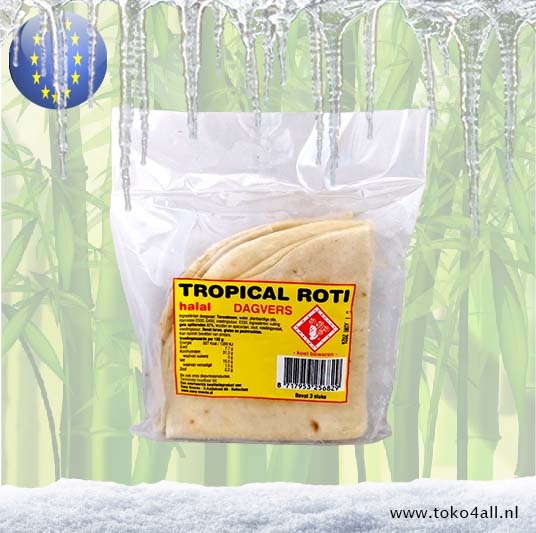 Roti sheets 3 pcs
€5,95
Roti sheets from Easy Snacks are delicious roti sheets filled with yellow peas. Ready to use.
In stock (15)
(Delivery timeframe:1-3 days)
Roti pancake
Roti sheets from Easy Snacks are pre-baked flat dough products used to prepare various dishes. Roti is a traditional Indian bread that is popular in different cuisines around the world.
Roti sheets are thin, round, or rectangular pieces of dough typically made from wheat flour, water, and salt. The dough is rolled out into a flat shape and then cooked on a hot tava (flat griddle) or in an oven. This results in a light, soft, and airy bread.
Roti sheets can be used in various ways. They can serve as a side bread with curries, stews, salads, or other dishes. They can also be filled with various fillings such as potatoes, vegetables, meat, or cheese to make samosas or other stuffed snacks.
With roti sheets, wraps or rolls can also be made by filling the sheets with vegetables, meat, sauces, and spices of choice. These wraps can be eaten as a portable meal or as a light snack.
Preparation: Microwave 700 watts
Place the roti with packaging from the refrigerator and heat it for approx. 45 sec
or 90 sec from frozen state
Method of preparation: skillet
Fry on high heat for 3 minutes.
Do not pierce holes in the packaging
Ingredients:
Dough:
Wheat flour, water, vegetable oil, raising agents E500, E450, citric acid E330.
Filling:
Yellow split peas 82%, herbs and spices, salt, dietary fiber, citric acid.
Contains wheat, gluten, and legumes.
May contain traces of peanuts.
Also known as: Roti pancake, Roti Skin
Country of origin: Europe
Brand: Easy Snacks
Code: 8717953256829
Content: 3 pcs