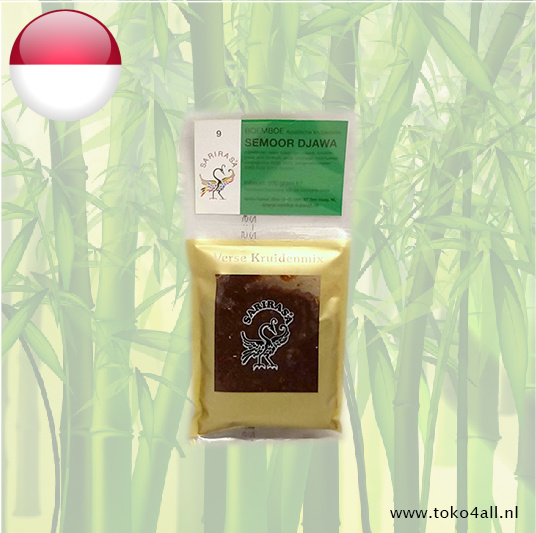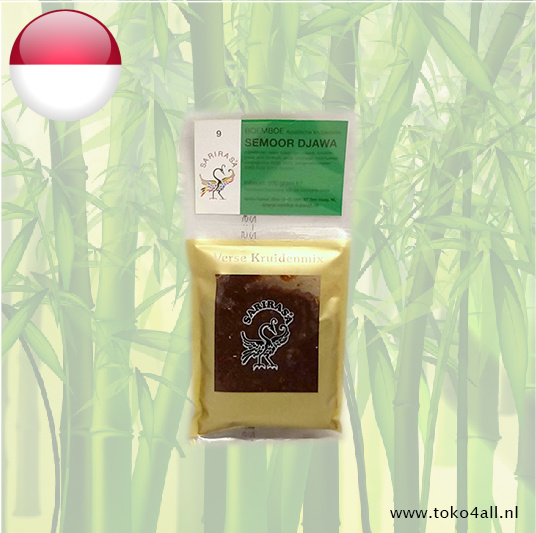 Semoor Djawa 100 gr
€1,10
Semoor Djawa boemboe from Sarirasa is an Asian spice mix that brings Indonesian cuisine to your home.
In stock (3)
(Delivery timeframe:1-3 days)
Semoor Djawa Boemboe
First, fry the Sarirasa bumbu in a pan with two tablespoons of oil. During the baking of the spice mass, the odors are released and the taste is enhanced. By adding meat, fish, eggs, tahu, tempeh and / or vegetables, the herbs get into the dish and with the addition of water and / or santen (coconut) every dish gets the right delicious taste
Preparation method:
Fry the contents light brown in approx. 2 tablespoons of oil
Then add: 1 cup of water, 500 g of pigs or chicken meat cut into pieces
Let it simmer until done and evaporate to the desired thickness.
Taste indication: Mild
Ingredients:
Water, sugar, onions, molasses, tomato paste, salt, garlic, pepper, cloves, nutmeg, food acids E330, E270, preservatives E260, E202, E211.
Also know as: Semoor Djawa
Country of origin: Indonesian
Brand: Sarirasa
Code: 8711675000098
Content: 100 gr