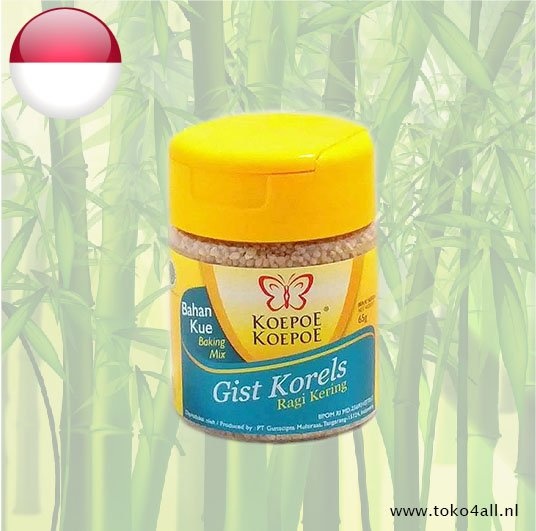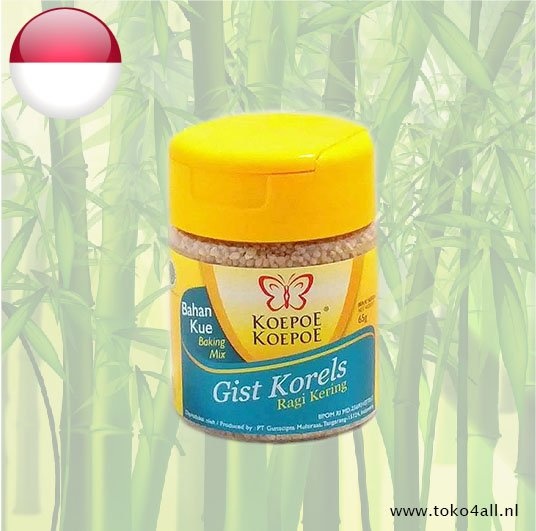 Yeast grains 65 gr
€1,50
Yeast Grains from Koepoe Koepoe are dry yeast grains that are perfect for bread, cake, donuts and in combination with baking powder
In stock (3)
(Delivery timeframe:1-3 days)
Yeast grains
The standard quality, suitable for just about every recipe and every baking technique (bread doughs, puff pastries, and sugar doughs up to 10% sugar).
Yeast
When baking bread, use is made of the conversion to carbon dioxide, to allow the dough to rise. The carbon dioxide gas settles against the gluten and pushes it upwards. Moreover, yeast changes the taste of the bread. By making it rise in different ways, different bread flavors can be made with different properties. By giving the dough more and longer to rise, the bread gets a better aroma. The small amount of ethanol produced - in this case, it is a by-product - evaporates rather quickly during baking.
Ingredients:
Yeast granules 100%.
Also known as: Ragi Kering
Country of origin: Indonesia
Brand: Koepoe Koepoe
Code: 8992984820816
Content: 65 gr