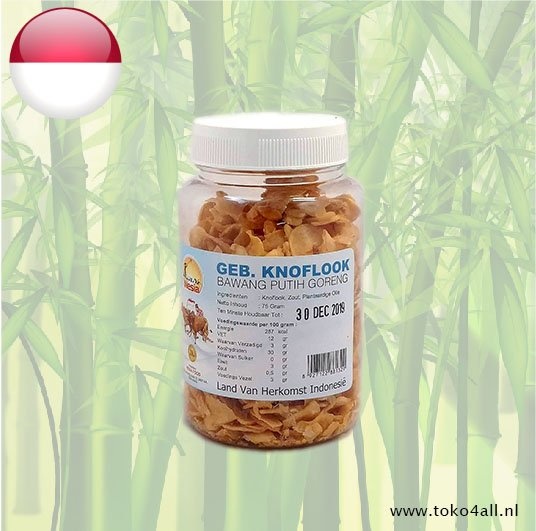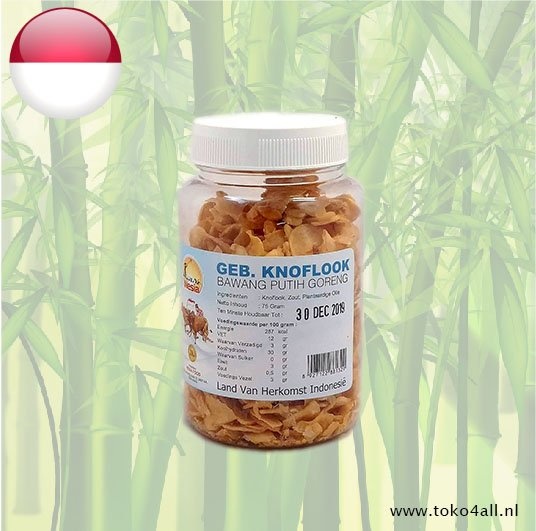 Fried Garlic 75 gr
€2,40
Fried garlic from Nesia Food are deliciously crispy fried garlic slices. Delicious as an addition to your dishes.
In stock (28)
(Delivery timeframe:1-3 days)
Fried Garlic
In Indonesian cuisine, this garlic is also called Koewe Kampong or bawang Putig Goreng. These fried garlic slices are very thin and deliciously crispy. This garlic can be used in various Indonesian dishes. A jar has a content of 75 gr.
Garlic
Garlic belongs to the same family of onion, leek & chives, among others. Like onion and chives, garlic is a bulbous plant. Garlic can be pressed, powdered or fried. Garlic is an herb with a pungent taste and smell that is usually used fresh in France and Italy. The fried and fried variant is widely used in various dishes in Asian cuisine.
Ingredients:
Garlic, salt, vegetable oil.
Also known as: Fried Garlic
Country of origin: Thailand
Brand: Nesia Food
Code: 8927122881329
Content: 75 gr